The Unthanks
Fri 25 Aug 9:45pm - 10:45pm
Baillie Gifford Main Theatre
£12.00,
£10.00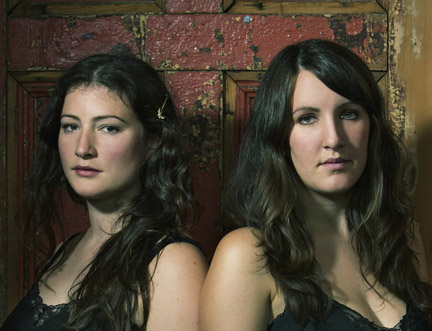 Music in the Imagination: in Praise of Molly Drake
Genre-expanding Northumbrian folk duo Rachel and Becky Unthank, with producer and pianist Adrian McNally, have re-interpreted the little-known music and poems of Molly Drake, mother of posthumously-celebrated singer-songwriter Nick Drake. Today, The Unthanks discuss their project and the interplay between music and words with novelist David Mitchell. Outbreaks of musical illustration are highly likely!
Part of our Guest Selector: David Mitchell series of events.