Home/Less
She's one of the biggest names in crime writing, with over 15 million novels sold worldwide. But that's just one of the many strings to Val McDermid's bow. You may have seen her sing with her band The Fun Lovin' Crime Writers (Glastonbury is on the agenda this year), or captain a victorious team on Celebrity University Challenge. But in this series she turns her attention to another passion: the power of home and the scourge of homelessness. In insightful events featuring Ali Smith, Kamila Shamsie, Nayrouz Qarmout and Karine Polwart among others, McDermid discusses the meaning of home for migrants and refugees, as well as the crisis facing the homeless in Britain today.
Home for Migrants and Refugees?
Monday 12 August 10:00 - 11:00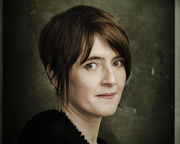 Changed
What is Home?
Wednesday 14 August 10:00 - 11:00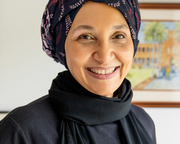 What does homelessness mean?
Thursday 15 August 11:45 - 12:45