Scotland's Stories Now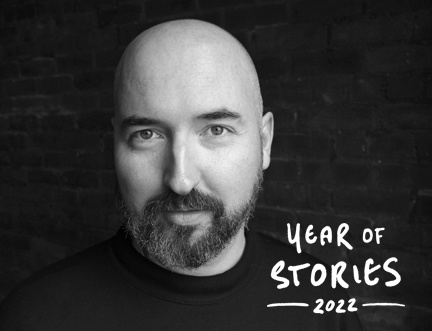 Stories are entwined in Scotland's DNA – in this strand we champion home-grown talent. From the popular authors we've come to know and love alongside brand new writers coming to the Book Festival for the first time, Scotland's stories are told by many diverse voices, bringing us new ways of understanding the world through fiction and fact.
A central focus of Scotland's Stories Now is a special initiative, supported by EventScotland as part of Scotland's Year of Stories 2022, which spotlights, celebrates and promotes the wealth of stories inspired by, written or created in Scotland. The Book Festival invited people of any age or ability to submit a story responding to the prompt, 'On this day'. The stories have painted a unique picture of Scotland today, and you can see the writers and hear their stories in events taking place every day of the Festival.
Join the conversation online using #YS2022 and #TalesOfScotland.
Saturday 13 August 15:30 - 17:00
Saturday 13 August 17:00 - 17:45
Saturday 13 August 17:30 - 18:30
Attend in person
Watch online
BSL interpreted
Captioned
Saturday 13 August 20:30 - 21:30
Sunday 14 August 13:00 - 14:00
Attend in person
Watch online
BSL interpreted
Captioned
Sunday 14 August 17:00 - 17:45
Sunday 14 August 20:30 - 22:00
Monday 15 August 11:30 - 12:30
Attend in person
Watch online
Captioned
Monday 15 August 17:00 - 17:45
Monday 15 August 17:30 - 18:30
Attend in person
Watch online
Captioned