Women Behaving Badly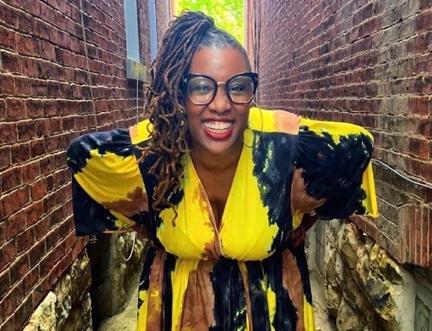 'Maybe invite him to come up? No, too soon. You don't think he's a serial killer. That's not it. It's that you don't want him to think you're that kind of woman. The kind your mother warned you not to be.' Writes Deesha Philyaw, in her fabulously feisty The Secret Lives of Church Ladies.
This August, we celebrate women who challenge and confront the social stigmas and residual legacies from centuries of patriarchal rule and chastisement. Who give voice to women's desires and fears; hopes and pains – and put the experiences of women in plain sight. Who defy conventions and expectations, and rally against inequality and persecution, both past and present. Join us for some fearless and unbridled conversations.
Saturday 13 August 16:30 - 17:30
Attend in person
Watch online
Sunday 14 August 15:45 - 16:45
Attend in person
Watch online
Tuesday 16 August 12:15 - 13:15
Tuesday 16 August 18:15 - 19:15
Wednesday 17 August 14:30 - 15:30
Attend in person
Watch online
Captioned
Wednesday 17 August 18:15 - 19:15
Thursday 18 August 15:30 - 16:30
Thursday 18 August 16:00 - 17:00
Attend in person
Watch online
Captioned
Friday 19 August 10:00 - 11:00
Attend in person
Watch online
Captioned
Friday 19 August 14:30 - 15:30
Attend in person
Watch online
Captioned