This is Memorial Device by David Keenan
Sat 10 Aug 15:30 - 17:00
The Spiegeltent
£15.00,
£12.00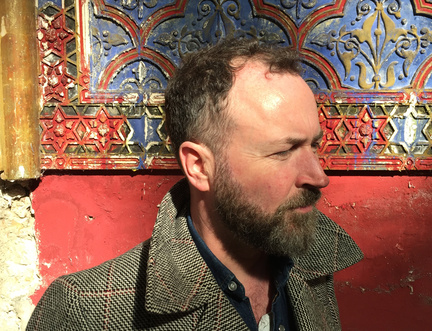 A Theatrical Exploration
Early 1980s Scotland in Airdrie, a former mining village. This is the setting for David Keenan's achingly evocative fictional history of local post-punk band Memorial Device. It's a hallucinatory love letter to the shipwrecked youth of this Central Belt hinterland whose lives contained little other than music – and Benny's chip shop. In partnership with the Royal Lyceum Theatre Edinburgh and writer-director Graham Eatough we present a theatrical response to Keenan's cult hit, featuring music selected by Stephen McRobbie from Glasgow band The Pastels. After the 45-minute performance, the creative team is joined on stage by Keenan to discuss This is Memorial Device.
Part of our Playing with Books series of events.
Supported by Sir Ewan and Lady Brown