Throwing Voices: Uxue Alberdi, Ciara MacLaverty & Rachel Newton
Mon 12 Aug 18:00 - 19:30
The Spiegeltent
£15.00,
£12.00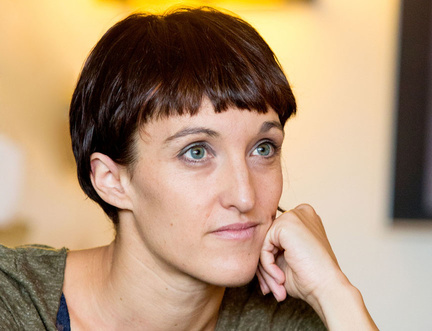 A Scots-Basque Musical Conversation
Throwing Voices is a unique collaborative project looking at how local language, culture and tradition can resonate across linguistic divides. Using selected objects and words, Basque writer Uxue Alberdi and Islay-raised poet Ciara MacLaverty share their experiences in this special event featuring music, verse and discussion. The authors have worked with leading folk singer and harpist Rachel Newton to create a boundary-crossing performance exploring the similarities and differences between Scottish and Basque cultures. Supported by the Scottish Government's Festivals Expo Fund.
Part of our Indigenous Voices series of events.
Part of #ScotlandGoesBasque, supported by the Etxepare Basque Institute