Unbound with Edinburgh Gin
Sun 11 Aug 21:00 - 23:00
The Spiegeltent
Free & Drop-in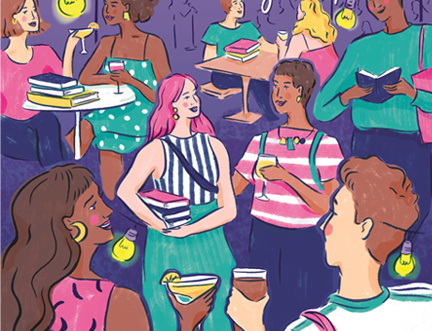 Scotland goes Bertsolaritza!
Bertsolaritza is a phenomenon, an improvised competitive poetry form founded in the Basque region which attracts 10,000 people to the grand final every year. Tonight, novelists Uxue Alberdi and Danele Sarriugarte (translator of the likes of Angela Davis and David Foster Wallace) take you on a poetic journey with a dash of audience participation. Eñaut Elorrieta, lead singer of Ken Zazpi, one of the best Basque rock bands, provides musical entertainment. Discover extraordinary poetry as you've never heard it before.
Part of Scotland Goes Basque
Part of our Unbound with Edinburgh Gin series of events.