Unbound with Edinburgh Gin
Mon 12 Aug 21:00 - 23:00
The Spiegeltent
Free & Drop-in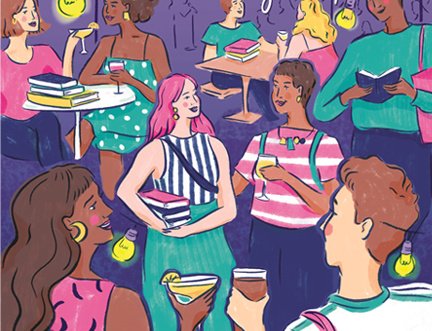 A Sting in the Armellodie Tale
From Glasgow-based record label Armellodie come some of the most interesting, clever and quirky bands playing today. One of Scotland's best indie labels arrives at Unbound for a night of fresh entertainment: revel in the music of Dan Lyth and the Euphrates, The Scottish Enlightenment and Thirty Pounds of Bone, who perform alongside three of the world's best short story writers – Nicole Flattery, Wendy Erskine and Kevin Barry – who all cut their teeth in The Stinging Fly literary magazine.
Part of our Unbound with Edinburgh Gin series of events.
Vote for Show Them a Good Time by Nicole Flattery in the First Book Award.