Wellbeing and Resilience: Imagining a Better Future
Mon 30 Aug 16:00 - 17:00
Baillie Gifford Theatre (in West Court)
Watch online
Sorry, this event is no longer available to watch.
Attend in person
Baillie Gifford Theatre (in West Court)
£14.00 [£12.00]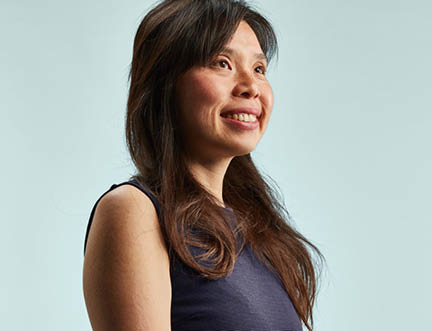 The ability to soothe ourselves in times of distress is essential for keeping us well. Project Soothe – a global citizen science project – investigates how ordinary people self-soothe on a daily basis. Following creative workshops with 200 young people, the Project Soothe team collaborated with citizen scientists to create wellbeing tools, including music videos, board games and a graphic novel; all made by and for young people. In this timely and vital event, lead researcher Stella Chan, Charlie Waller Professor of Evidence-Based Psychological Treatment at the University of Reading, leads a conversation with some of the citizen scientists involved. Together they reflect on the many challenges faced by young people in 2021 and discuss the best ways to support the development of greater resilience, crucial for the wellbeing of individuals and, in turn, society at large. This event is part of Citizen, Edinburgh International Book Festival's long-term creative programme working in partnership with organisations across Edinburgh and Musselburgh, offering local people a platform to explore identity, connection and place. Find out more about our Communities Programme, visit ontheroad.edbookfest.co.uk
This is a live event, with an author Q&A. If buying a ticket to watch the event in-person, some of the participants of this event will be on stage, and some will take part remotely and you'll see them on a large screen in the venue.
Supported by the Jasmine Foundation
Categories: Health/Wellbeing, How We Live, Science/Medicine, Young Adults
---