Who Let the Words Out? Joshua Seigal, That's Who!
Age 7-10
Thu 17 Aug 17:00 - 18:00
Baillie Gifford Creation Station
Attend in person
Baillie Gifford Creation Station
£5.00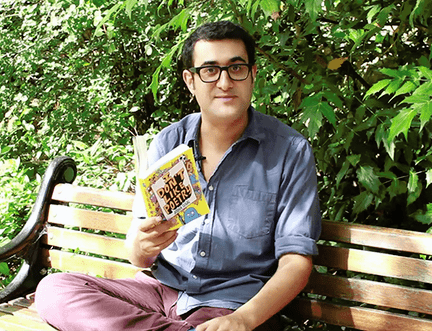 In this new collection from award­-winning children's poet Joshua Seigal, words take on a whole new meaning as we dive into a world full of zany and hilarious poems, packed full of fun and creative word play. Hear Joshua read his poetry out loud then join in to write your own pun-perfect poems in this interactive, alliterative, and hyperbol-ific event.
---