Willy Vlautin: The American Nightmare
Wed 25 Aug 19:00 - 20:00
Baillie Gifford Theatre (in West Court)
Watch online
Pay what you can to watch online. Available live, then on-demand until 23:59 on Thursday 30 September.
Attend in person
Baillie Gifford Theatre (in West Court)
£14.00 [£12.00]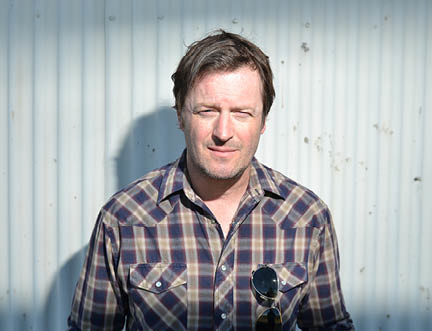 Has there been a character in any recent novel more worthy of our compassion and sympathy than Lynette? She is the protagonist of Willy Vlautin's latest book The Night Always Comes and she is trying her best to survive in Portland, Oregon, despite everything that life is throwing at her. Vlautin, who divides his time between writing novels and making music with his alt-folk-country bands Richmond Fontaine and The Delines, has plenty of personal experience of life for Oregon's forgotten poor. In Lynette he has created a character who has been serially failed by the system and who is increasingly ending up on the wrong side of the tracks. Despite the system's flaws and her own wrongdoing, she is a woman of quiet integrity who insists on trying to have agency over her own affairs. We are absolutely delighted to welcome Vlautin back to the Festival to discuss his latest novel with chair Peggy Hughes, and to speak up for the people whose American Dream has turned sour.
This is a live event, with an author Q&A. The author of this event is taking part remotely; if buying a ticket to watch the event in-person, you'll watch them on a large screen in the venue. The interviewer is on stage in the venue.
Categories: Fiction, How We Live, World Voices
---