YA Book Prize 2022: Who Would You Choose?
S3-S6
Thu 25 Aug 11:15 - 12:00
Baillie Gifford West Court
Watch online
Pay what you can to watch online. Available live, then on-demand until 11:15 on Sunday 28 August.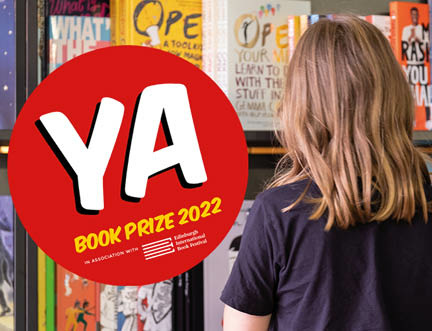 Come and meet some of the brilliantly imaginative authors shortlisted for this year's YA Book Prize as they read from and talk about their – potentially – award-winning books with Mel Bold: Manjeet Mann, Faridah Àbíké-Íyímídé, Krystal Sutherland and Natasha Bowen. A team at The Bookseller magazine, organiser of the Prize, selects the shortlist first, and then the winner is chosen by a panel of expert and teenage judges, who are asked to pick the book they believe is the best-written and that they would be most likely to share with young adults. There are two special events for schools, each featuring a selection of the shortlisted authors. With previous winners including Sarah Crossan's One, Patrice Lawrence's Orangeboy and Juno Dawson's Meat Market – find out who is in with a chance of winning the YA Book Prize this year!
In partnership with The Bookseller
Categories: Pay What You Can Events
---