You've Never Slept in Mine by Jessie Kesson, adapted by Jenni Fagan 
Fri 27 Aug 20:30 - 22:00
The New York Times Theatre (in Sculpture Court)
Captioned
Watch online
Sorry, this event is no longer available to watch.
Attend in person
The New York Times Theatre (in Sculpture Court)
£16.00 [£13.00]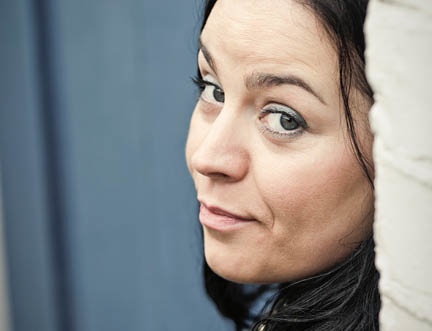 Born in an Inverness workhouse in 1916, Jessie Kesson spent her early childhood in an Elgin slum before being moved to an orphanage and eventually being sent to work in service. Despite her inauspicious beginnings, she went on to become an acclaimed writer, often drawing on her early life experiences. Best known for her novels The White Bird Passes and Another Time, Another Place, she also published poetry, short stories and more than 100 plays including You've Never Slept in Mine. First broadcast on BBC radio in 1983 You've Never Slept in Mine provided a glimpse into the lives of young women in a residential children's home. Today it provides the inspiration for a new collaboration. Stellar Quines theatre company along with actors Genna Allan and Chloe Wyper from the Citizens Theatre's WAC Ensemble – Scotland's first professionally supported theatre company for performers and theatremakers with care experience – have worked closely with novelist Jenni Fagan to create a masterful adaption. It is performed script-in-hand, followed by an on-stage discussion with the cast, Jenni Fagan and Stellar Quines' Artistic Director Caitlin Skinner (who directs). Chaired by the Book Festival's own Genevieve Fay.
This is a live event with an author Q&A. Authors and participants will be on stage, in the venue.
Supported by the Dr David Summers Charitable Trust
Categories: How We Live, Scottish Interest, Women/Feminism
---