Zoë Wicomb: Questioning South Africa's Colonial Story
Sat 14 Aug 11:30 - 12:30
The New York Times Theatre (in Sculpture Court)
Watch online
Sorry, this event is no longer available to watch.
Attend in person
The New York Times Theatre (in Sculpture Court)
£14.00 [£12.00]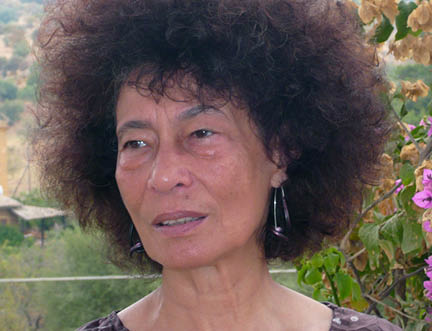 Every year since 2013, the Windham-Campbell prize has awarded eight writers the impressive sum of $165,000 to support their writing. Just two writers from Scotland have won this prestigious prize: Aminatta Forna and Zoë Wicomb. For many years, Wicomb combined her own writing with a role as a creative writing tutor at the University of Strathclyde, with younger authors such as Louise Welsh counting her as an inspiration. Finally, Wicomb is enjoying the international recognition that she is due. Today she is joined by Stuart Kelly to discuss her richly layered new novel Still Life. Among its subjects is the real-life 19th century Scottish-South African poet Thomas Pringle. Little known in Scotland, Pringle is acclaimed in South Africa as 'the father of South African poetry', for his abolitionist work and his campaign for press freedom. Wicomb's sophisticated, multi-layered novel reveals a number of gaps in the way history represents Pringle and sheds light on ways in which South Africa's colonial story can be seen as 'fraudulent to the core'. 
This is a live event, with an author Q&A. Authors and participants will be on stage, in the venue. After the event, Zoë Wicomb will be doing an in-person book signing on the Festival site.
Categories: Fiction, History, Race, World Affairs, World Voices
---