Alan Trotter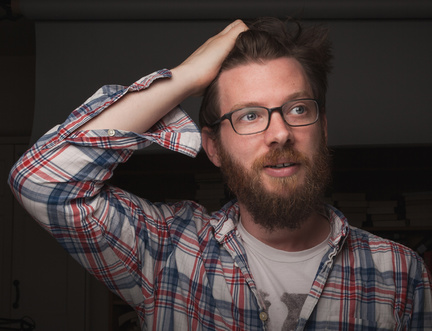 Edinburgh-based author Alan Trotter has made a name for himself by not doing things by the book – quite literally.
After graduating with a PhD in English Literature from the University of Glasgow – where his dissertation focussed on concerned writers making unusual use of the form of the book – Trotter made a name for himself writing short fiction, which has been published in Somesuch Stories, Under the Influence, and McSweeney's Internet Tendency among others.
In 2016, Trotter collaborated with Editions at Play on the experimental digital story All This Rotting, which the Big Issue described as "mesmerising." His debut novel Muscle – which was awarded the inaugural Sceptre Prize for a novel-in-progress – continues in a similar boundary-pushing fashion.
Drunk on cinematic and literary influence, Muscle is a slice of noir fiction in collapse, a ceaselessly imaginative story of violence, boredom and madness. In a hard-boiled city of crooks, grifts and rackets lurk a pair of toughs: Box and _____. They're the kind of men capable of extracting apologies and reparations, of teaching you a chilling lesson. They seldom think twice, and ask very few questions.Until one night over the poker table, they encounter a pulp writer with wild ideas and an unscrupulous private detective, leading them into what is either a classic mystery, a senseless maze of corpses, or an inextricable fever dream.
Look & Listen
Next Festival:

14–30 Aug 2021
Latest News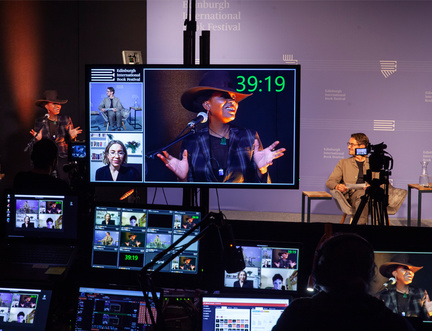 A New Chapter for the Book Festival