Welcome to the Book Festival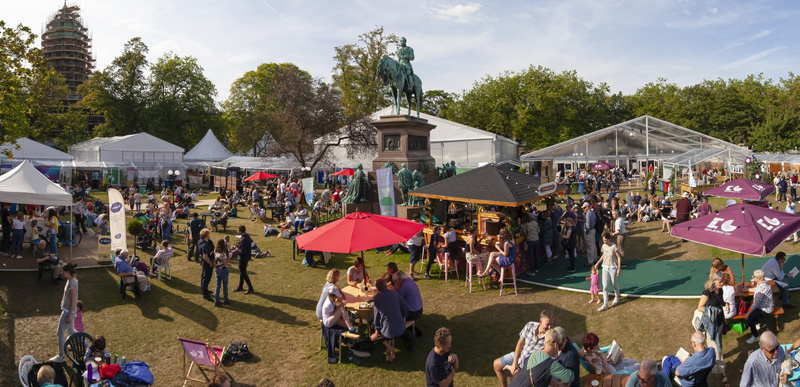 Conversations with the International Booker Prize Shortlist
In a weekly series of conversations with the shortlisted authors and translators, our partnership with the International Booker Prize presents some of the most stimulating and thought-provoking writers and thinkers from across the world who have been published in translation this year. The results range from an unforgettable examination of memory and the colourful life of a Jewish family in Soviet Russia, to a speculative novel set on a spaceship 200 years into the future, which asks deep questions about the very meaning of human life.
The events with the shortlisted authors and translators will be broadcast live here on the website every week in the run-up to the announcement of the International Booker Prize winner on 2 June. This is a rare opportunity to explore how novels are charting the progress of human history while it's still in the eye of a storm. The line-up and event details are below.
---
We're staging a hybrid Book Festival in 2021 – a lovely big online programme streamed live. Alongside this, and if circumstances permit, we hope to have some events you can attend in-person. This year's Book Festival will take place from Saturday 14 to Monday 30 August at our new Festival home: the University of Edinburgh's Edinburgh College of Art.
For anyone unfamiliar with our new venue, the beautiful, accessible buildings and grassy, open outdoor spaces that make up the Edinburgh College of Art, reside on Lauriston Place in the heart of Edinburgh's Old Town. With magnificent views of Edinburgh Castle, the College is just a short stroll from the Grassmarket, with excellent transport links to the rest of the city.
Tom Fletcher event, December 2019
Look, Listen & read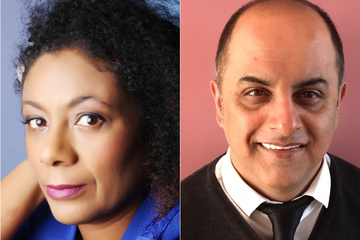 Join us for an inspirational live event and discover two exciting stories in children's book publisher Scholastic's new 'Voices' series, showcasing some of the diverse, unsung historical figures who arrived on Britain's shores and made it their home. Patrice Lawrence, winner of the Waterstones Book Prize for Orangeboy, transports you to the slums of Elizabethan London in Diver's Daughter: A Tudor Story, where East African girl Eve and her family become involved in a perilous shipwreck salvaging…