Welcome to the Book Festival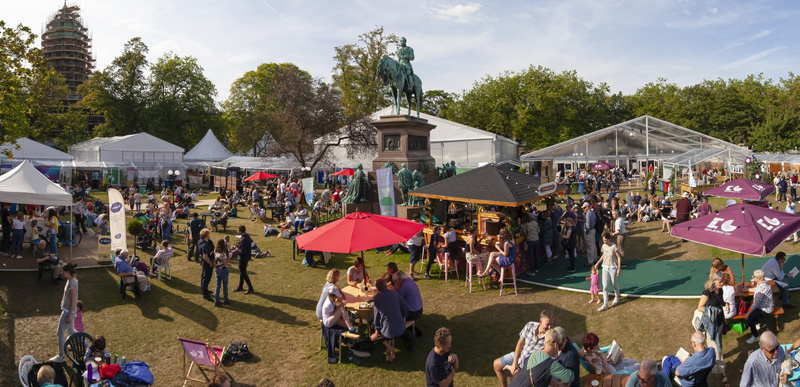 Although August might seem a world away at the moment, it's what we live for at the Book Festival and we're looking forward to our Festival launch in late June when we can tell you about our programme line-up and other plans.
We're staging a hybrid Book Festival in 2021 – a lovely big online programme streamed live. Alongside this, and if circumstances permit, we hope to have some events you can attend in-person. This year's Book Festival will take place from Saturday 14 to Monday 30 August at our new Festival home: the University of Edinburgh's Edinburgh College of Art.
For anyone unfamiliar with our new venue, the beautiful, accessible buildings and grassy, open outdoor spaces that make up the Edinburgh College of Art, reside on Lauriston Place in the heart of Edinburgh's Old Town. With magnificent views of Edinburgh Castle, the College is just a short stroll from the Grassmarket, with excellent transport links to the rest of the city.
Tom Fletcher event, December 2019
Look, Listen & read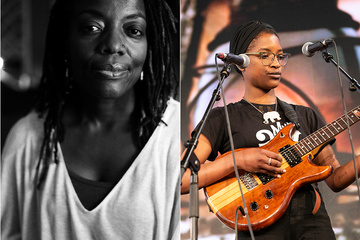 Hope — Rebecca Solnit memorably wrote — is an embrace of the unknown. While embraces might be a lost pleasure from a pre-COVID age, it's clear we're living in an age of plentiful unknowns. But amidst the uncertainty and fear, the grief and the loss, perhaps we have a unique opportunity to create a future that is more just, more equitable and more sustainable. If we take up this challenge to imagine how we can live differently, how might we begin? What do we have to be hopeful for? In this speci…