Welcome to the Book Festival
Our next hybrid Book Festival will feature hundreds of events for adults and children, all with in-person audiences; many will also be streamed live on the website. The 2022 Edinburgh International Book Festival will take place at the University of Edinburgh's Edinburgh College of Art on Lauriston Place in the heart of Edinburgh's Old Town.
Many of the events in past Festival programmes, including a large selection from 2021, can be watched in the Look and Listen pages of the website.
2021 Book Festival Highlights
Look, Listen & read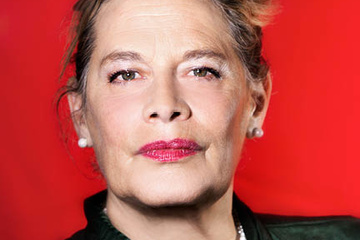 'What is the point of a risk-free life?' asked Deborah Levy in the second of her recent memoirs – The Cost of Living – which details the creation of her new life after the breakdown of a marriage at the age of 50. Now, the celebrated novelist publishes her third and final memoir, Real Estate, as she approaches her 60th year. The title reflects Levy's decision to swap her family home for a flat in an apartment block, and her subsequent dream of an alternative kind of 'real estate'. Having made …