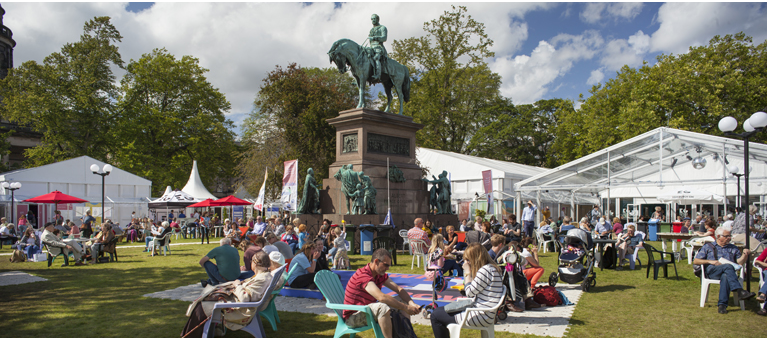 The Edinburgh International Book Festival is the world's largest public celebration of the written word and a major showcase for the best Scottish and international writing for adults and children. As a registered charity we rely on the generous support of our Friends and audiences, funders, corporate sponsors and trusts, and donations from individuals.

If you would like to support the Book Festival, you can do so in the following ways:
You can also support us by buying tickets to Book Festival events and by shopping in our independent bookshops in Charlotte Square Gardens during the Festival in August – all profits from our book sales go back into developing the Book Festival.

Please see the menu links on the left to explore the options further and to see our 2019 supporters.
If you would like to discuss supporting the Book Festival in more detail, please contact:
Helen Chomczuk
Head of Development
T: +44 (0)131 718 5637
E: helen@edbookfest.co.uk