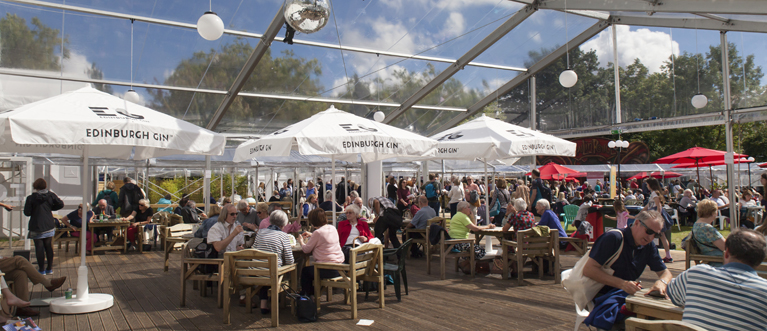 To discuss what the Edinburgh International Book Festival can do for you and your organisation, email Kat Shearer, Corporate Development Manager, or give her a call on +44 (0)131 718 5650.
---
Become a Sponsor of the Edinburgh International Book Festival
By sponsoring the Book Festival you can contribute to the success of the world's premier literary Festival and help us achieve our aim of revealing the world in words by bringing books and ideas to a wide audience, encouraging the lively exchange of thoughts and opinions, and stimulating open and fruitful debate.
In return you'll get branding opportunities in print, online and across the Festival site, hot tickets to sell-out events, exclusive use of our unique hospitality venues where you can entertain your clients, contacts and staff, access to an engaged and passionate audience of 250,000 and a high-profile association with a literary festival of international repute.
Find out more about our range of sponsorship opportunities, including author event sponsorship, and see how sponsoring the Edinburgh International Book Festival can benefit your organisation.