Jobs at the Book Festival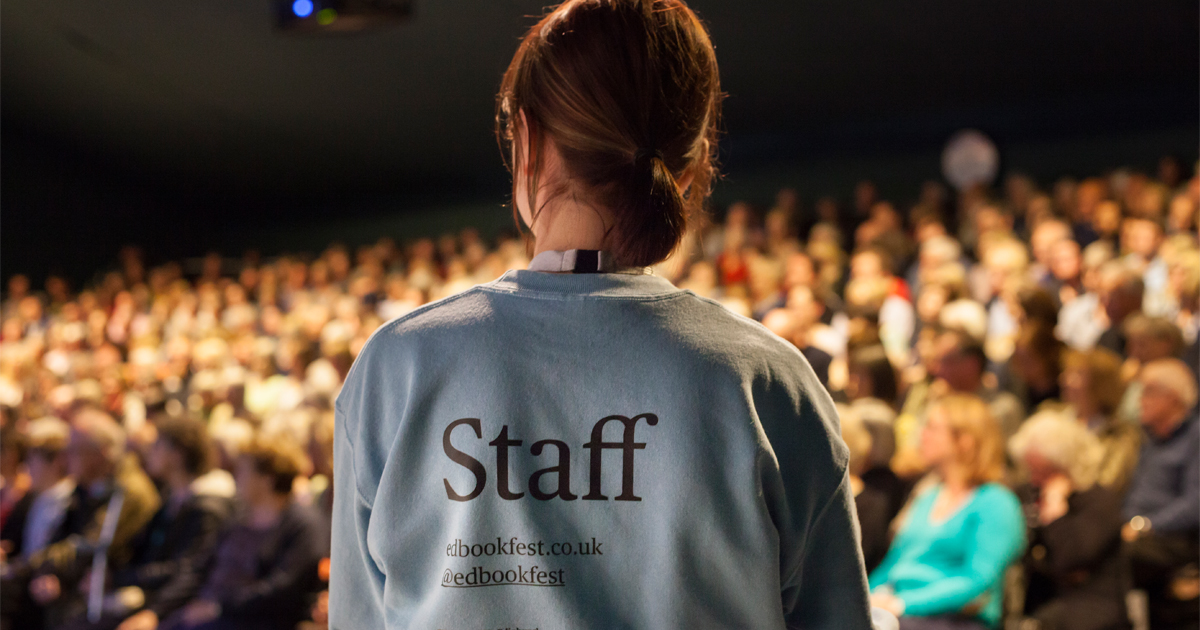 Vacancies
Communities Programme Officer
Full-time, permanent
£22,500 per annum plus 5% pension contribution
We're seeking a Communities Programme Officer to co-ordinate and ensure the effective delivery of the Communities programme, achieving maximum impact for participants from a wide range of backgrounds. If you have arts administration experience, have strong organisational and interpersonal skills, and are passionate about working within the community, we want to hear from you!
Closing date for applications is Monday 13 January 2020, 5pm. Interviews will be held at the Book Festival's office, 5 Charlotte Square, Edinburgh EH2 4DR w/c Monday 20 January 2020 (exact date to be confirmed)
Job description for Communities Programme Officer
How to apply for Communities Programme Officer
Apply online for Communities Programme Officer
---
Information about temporary Festival staff recruitment
We employ over one hundred dedicated and enthusiastic temporary staff each year including short-term staff during August and longer term staff from April/May to September. We expect hard work, commitment, an interest in the arts and a positive, enthusiastic attitude. In return you get a fantastic learning experience that is loads of fun and the opportunity to make valuable contacts. Additional perks include discounted books and access to some of the world's greatest author events. Because of the huge number of applications we receive, and the relative shortness of the contracts, relevant experience is a must.
Please be aware that:
We are unable to contribute to accommodation, living and travel expenses.
We do not appoint without interview.
All candidates will be asked to show evidence of their eligibility to work in the UK if selected for interview.
We do not accept speculative applications for positions which are not listed on this page.
We do not offer work experience, internships or volunteering opportunities.