Jobs at the Book Festival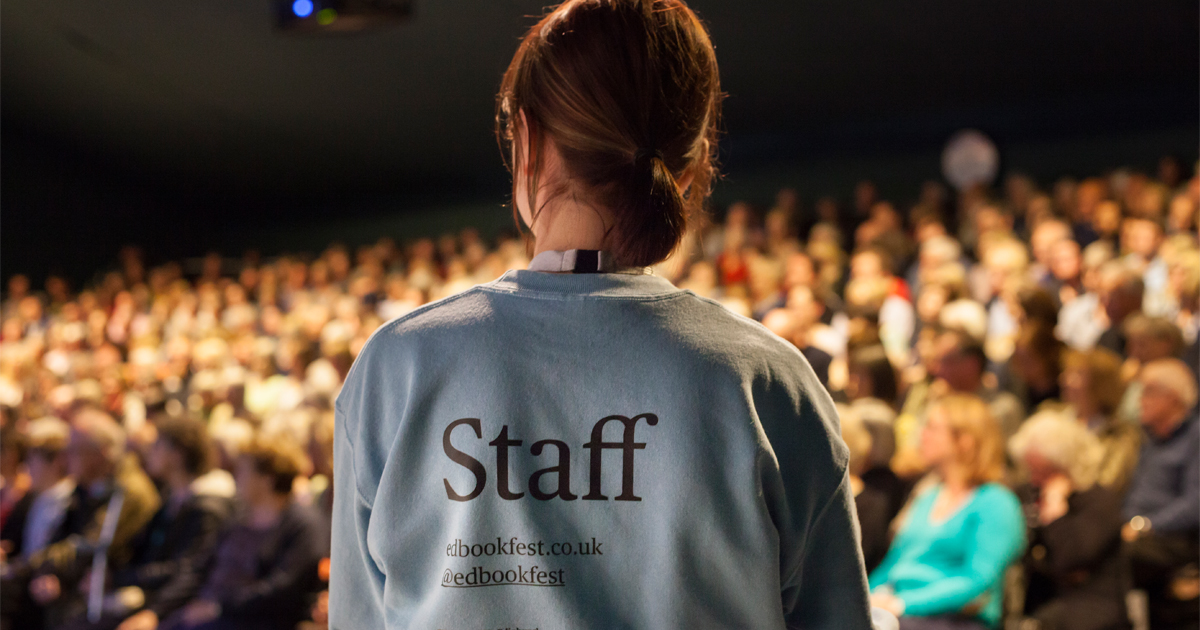 Vacancies
Marketing Officer (Maternity Cover)
Full-time maternity cover: 13 months with possible extension
Start date: mid-March 2019 (exact date to be agreed)
Salary: £22,500 + 5% pension
We are looking for a creative, highly organised and motivated marketing officer to contribute to our ongoing success.
You will be involved in many aspects of marketing the Edinburgh International Book Festival, helping to manage social media channels, promote events and develop campaigns to attract audiences to the Festival in August.
Closing date: Wednesday 27 February, 5pm
Interviews: Likely to be week commencing Monday 4 March (exact dates TBC)
How to apply for Marketing Officer (Maternity Cover) position
Download Marketing Officer (Maternity Cover) job description
Apply for Marketing Officer (Maternity Cover) position
Booksales & Retail Manager
Full-time, permanent
Salary: £25,000 + 5% pension
This role is a great opportunity for a bookshop manager who wants to work at a senior level. During the Festival, you will manage our warehouse, bookshops and signings, providing support and leadership to our team of temporary warehouse staff, administrators, and booksellers. You will also lead a complex logistical operation and inspire a diverse team to deliver to the highest possible standards.
Outside the Festival, you will manage the return of unsold stock, and the successful delivery of our other commercial enterprises which make up our growing year-round retail offer. These include off-season author events and pop-up book stalls, B2B initiatives including account sales and bespoke events, and our growing work with schools across the country.
Closing date: Sunday 3 March, midnight
Interviews: Friday 8 March
How to apply for Booksales & Retail Manager position
Download Booksales & Retail Manager job description
Apply for Booksales & Retail Manager position
---
Information about temporary Festival staff recruitment
We employ over one hundred dedicated and enthusiastic temporary staff each year including short-term staff during August and longer term staff from April/May to September. We expect hard work, commitment, an interest in the arts and a positive, enthusiastic attitude. In return you get a fantastic learning experience that is loads of fun and the opportunity to make valuable contacts. Additional perks include discounted books and access to some of the world's greatest author events. Because of the huge number of applications we receive, and the relative shortness of the contracts, relevant experience is a must.
Please be aware that:
We are unable to contribute to accommodation, living and travel expenses.
We do not appoint without interview.
All candidates will be asked to show evidence of their eligibility to work in the UK if selected for interview.
We do not accept speculative applications for positions which are not listed on this page.
We do not offer work experience, internships or volunteering opportunities.