Jobs at the Book Festival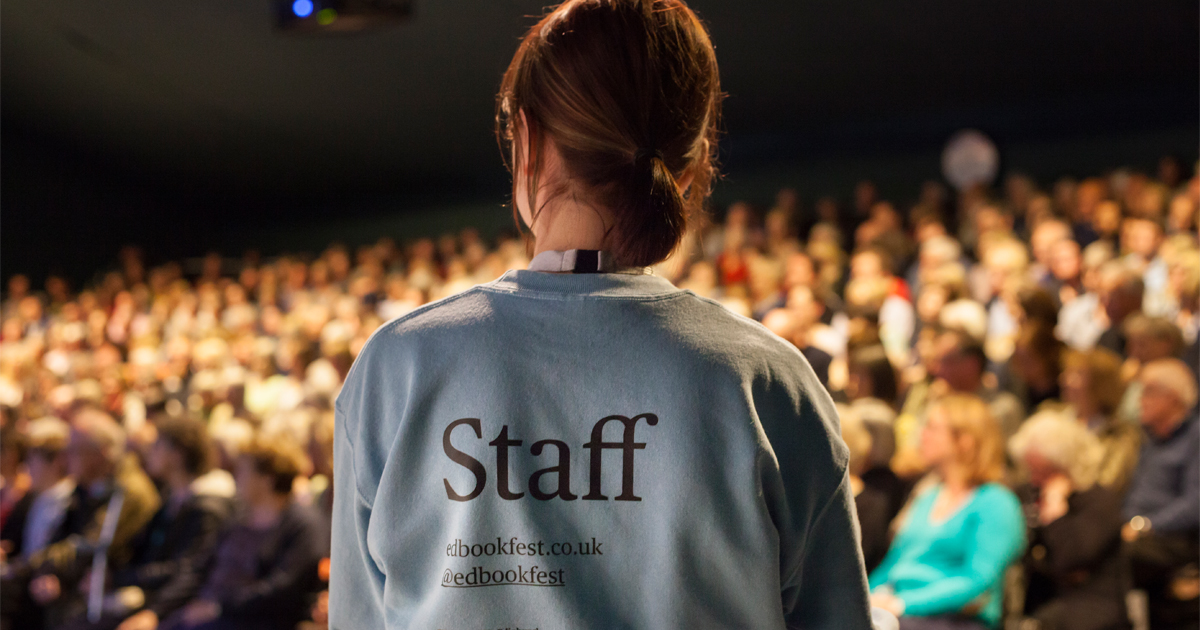 Vacancies
Front of House Manager 2020
Full time, fixed term contract: 6 July until 9 September 2020
£13.10 per hour
This is a challenging, fast-paced role at the heart of the Festival operation, ideally suited to an energetic Front of House Manager with excellent customer service skills, an ability to think on their feet, and proven experience managing a large team.
The closing date for applications is Monday 16 March 2020, 5pm. Interviews will be held at the Book Festival's office, 5 Charlotte Square, Edinburgh EH2 4DR w/c Monday 23 March 2020 (exact date to be confirmed).
If you would like to apply for the position of Front of House Manager, please complete the online application at https://edbookfest.teamdetails.com/. If the job description doesn't answer your questions, please contact jobs@edbookfest.co.uk or call the Book Festival office on 0131 718 5666.
Job Description for Front of House Manager 2020
How to apply for Front of House Manger 2020
Apply online for Front of House Manager
---
Information about temporary Festival staff recruitment
We employ over one hundred dedicated and enthusiastic temporary staff each year including short-term staff during August and longer term staff from April/May to September. We expect hard work, commitment, an interest in the arts and a positive, enthusiastic attitude. In return you get a fantastic learning experience that is loads of fun and the opportunity to make valuable contacts. Additional perks include discounted books and access to some of the world's greatest author events. Because of the huge number of applications we receive, and the relative shortness of the contracts, relevant experience is a must.
Please be aware that:
We are unable to contribute to accommodation, living and travel expenses.
We do not appoint without interview.
All candidates will be asked to show evidence of their eligibility to work in the UK if selected for interview.
We do not accept speculative applications for positions which are not listed on this page.
We do not offer work experience, internships or volunteering opportunities.