COVID NOTICE: Please check the website regularly, and especially just before you leave to visit the Book Festival in-person – details may change at short notice as we adapt to regulations.
We're working with the Scottish Government, City of Edinburgh Council and other authorities to implement appropriate measures to ensure the safety of everyone visiting or working at the Book Festival. These include regular cleaning and contactless ticketing. Audience numbers are limited in venues to maintain social distancing and we may be required to cap the number of people on our Festival site. Face masks will be required to be worn in all indoor spaces. Our plans will be adjusted in response to public health measures as they evolve.
---
The 2022 Edinburgh International Book Festival takes place from 13–29 August.
Entry to the Book Festival Village is FREE and EVERYONE is welcome. The Festival's new home is Edinburgh College of Art, a charming, leafy courtyard with lovely old listed buildings, which house our venues and broadcast studios. Pop in for a visit, it's a wonderful space to sit, talk, think, play and be entertained. The site also has free WiFi for visitors. You can see a favourite author, enjoy a cuppa in the café, a beer in the bar, or simply park yourself on the grass (with or without a book) and soak up the atmosphere. You don't need a ticket to an event to enjoy the Book Festival village.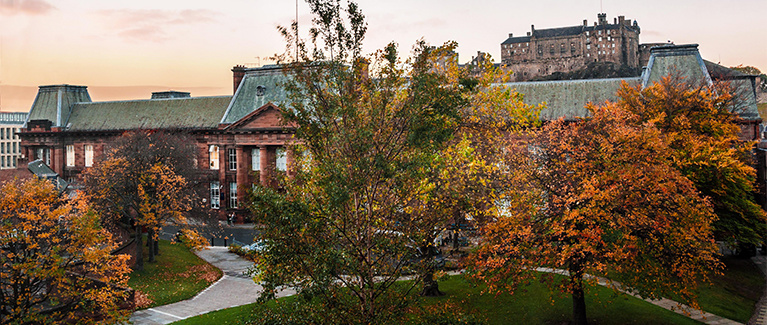 Watching events in-person in our theatres
Please see details about our venues on the venue information page.
Book Festival Bookshop
We run our own independent bookshops. The Book Festival Bookshop in our festival village is located in the beautiful old Fire Station building on Lauriston Place. It is open daily during the Book Festival and stocks titles by all our visiting authors plus an array of related contemporary literature and books from Scottish publishers. All proceeds go directly back into supporting the Book Festival Charity. We may have to limit the number of people we allow into the shop at any one time, but there's a seating area in front of the shop you can use to wait.
Book signings in-person and online
A selection of authors in our programme sign copies of their books immediately after their event.
In-person signings: These take place in the Signing Tent in the Courtyard at Edinburgh College of Art. No need to book, simply turn up and join the queue.
Online signings: These take place over Zoom. You'll get to meet the author face-to-face in a Zoom room, while they sign your book. When you buy the featured book from our online Festival Bookshop, you'll get the option to book a spot at the book signing. The event pages will tell you if there's a book signing after the event. Due to the logistics of moving books around the country, signings must be booked in advance. The Zoom link to join the signing will be sent after purchase. Go to our Festival Bookshop for more information: https://shop.edbookfest.co.uk
Outdoor screenings of events
A selection of Book Festival events will be livestreamed onto our large outdoor screen in the courtyard every day during the Festival. The schedule will be announced in early August.
Cafes and bars
The Book Festival Village offers a range of places to buy food and drink, including an indoor Café, which is a large and airy space with a lovely vantage point across the main courtyard. There are also outdoor seating areas, some of which are undercover.
Children's play area and baby change
The children's play area is a welcoming undercover area in our courtyard and provides a dedicated space where little people and their families and carers can play and relax. You can bring a packed lunch if you'd like. There is a family toilet with baby change facility nearby.
Buggies and pushchairs
Please park your buggy in the Buggy Park next to the children's play area. Buggies cannot be taken into the theatres.
Toilets
Toilets for everyone are located in the paved area at the rear of the Book Festival Bookshop, including a standard Disabled Toilet and a Changing Places Toilet (with a hoist). Access to the toilets is via a ramp from the courtyard.
Picnics and packed lunches
You're welcome to bring your own food and soft drinks into the Book Festival Village and relax on the grass for as long as you want – you don't have to have bought a ticket to see an event.
---
See our Access page for more information on our facilities for visitors with access requirements,
---
The Edinburgh International Book Festival is hosted at the Edinburgh College of Art as part of a long-term partnership between the Festival and the University of Edinburgh. We would like to thank the University of Edinburgh for their support in making this year's Book Festival possible.