Anna Mackmin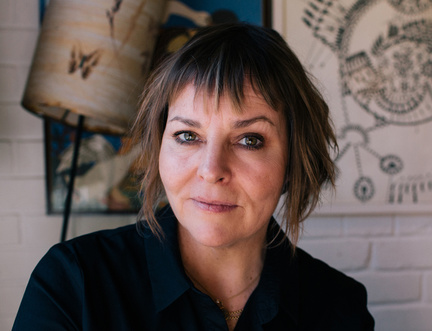 Internationally acclaimed theatre director Anna Mackmin steps onto centre stage with her "sparkling debut" (The Guardian) inspired by her childhood growing up in a kind of commune in Norfolk during the 1970s.
Devoured, which has been described by Stephen Fry as "as an incredibly assured and superbly written evocation of an eccentric childhood," is already an award-winner, getting the top nod at the Fiction category at the East Anglian Book Awards. It has also been shortlisted for the 2019 Desmond Elliott Prize.
Nearly Thirteen lives at Swallow's Farmhouse, a commune of free-thinkers and poets seeking an alternative lifestyle. Yet beneath the dreams of utopia lies an atmosphere of jealously that threatens to collapse Swallow's Farmhouse. Raising herself amidst the chaos, Nearly Thirteen – accompanied by her mute sister and beloved dog – marches resolutely towards her future, through the minefield of an adult world built on hypocrisy and misplaced ideals.
Having spent years with ideas of turning her childhood into a novel, Mackmin wrote Devoured in three-hour blocks, while caring for her wakeful child. "I really didn't imagine a single other person reading this book," she told Patrick Barkham of the Guardian last year. "I just knew I had to keep doing something in all those awake hours that was properly me."
Before beginning her award-winning career as a theatre director – which includes winning the TMA Best Director Award for Cloud Nine while at the Sheffield Crucible Theatre – Mackmin had worked as an actor and fashion designer.
Look & Listen
Festival dates:

15–31 Aug 2020

Programme launch:

end of July
Latest News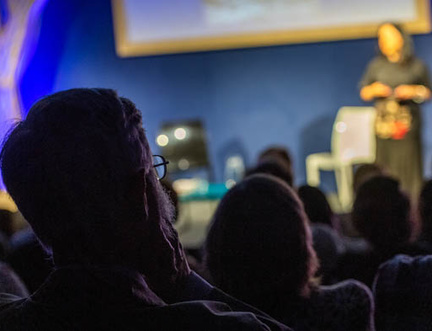 Book Festival to Present Online Festival in August 2020