Bonnie Jo Campbell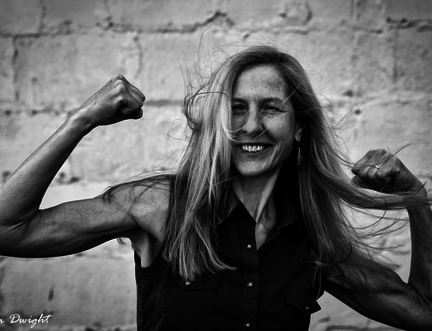 An award-winning American novelist and short story writer from Michigan.
Bonnie Jo Campbell is the acclaimed author of the bestselling novel Once Upon a River, a river odyssey with an unforgettable sixteen-year-old heroine, described by the New York Times as 'an excellent American parable about the consequences of our favourite ideal, freedom.' Her first novel was Q Road, which delves into the lives of a rural community where development pressures are bringing unwelcome change to the character of the land.
Bonnie Jo Campbell grew up on a small Michigan farm with her mother and four siblings where she learned to castrate small pigs, milk Jersey cows, and, when she was snowed in with chocolate, butter, and vanilla, to make remarkable chocolate confectionary. She has since studied philosophy at the University of Chicago, hitchhiked across the US and Canada, scaled the Swiss Alps on her bicycle, and travelled with the Ringling Bros and Barnum & Bailey Circus selling snow cones. As president of Goulash Tours Inc., she has organized and led adventure tours in Russia and the Baltics, and all the way to Romania and Bulgaria.
Her critically-acclaimed short fiction has won and been shortlisted for many awards. The collection American Salvage was finalist for the National Book Award and the National Book Critic's Circle Award. Consisting of fourteen rowdy stories of folk who are struggling to make sense of the twenty-first century, it has been widely praised with distinguished literary critic Donna Seaman writing, 'Campbell's busted-broke, damaged, and discarded people are rich in longing, valour, forgiveness, and love, and readers themselves will feel salvaged and transformed by this gutsy book's fierce compassion.' Women and Other Animals, another collection of short stories, won the AWP prize for short fiction and follows the lives of extraordinary females in rural and small town Michigan, the author's home state. Her story, The Smallest Man in the World was awarded a Pushcart Prize and another, The Inventor, 1972, was awarded the 2009 Eudora Welty Prize from Southern Review. Her most recent book is a collection of stories, Mothers, Tell Your Daughters, which was published in 2015.
For decades, Campbell has put together a personal newsletter - The Letter Parade - and she currently practices Koburyu kobudo weapons training. She has received her MA in mathematics and her MFA in writing from Western Michigan University. She now lives with her husband and other animals outside Kalamazoo in south west Michigan and she teaches writing at Pacific University.
Links for further exploration:
New York Times book review of Mothers, Tell Your Daughters
Podcast of an interview for The Dinner Party (2011)

Look & Listen
Next Festival:

13–29 Aug 2022
Latest News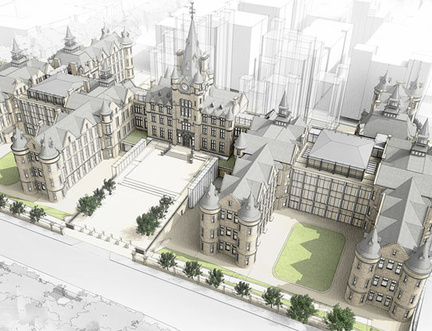 A new long-term home for the Book Festival from 2024