Caite Dolan-Leach
Two twins in a macabre hide-and-seek game. An intriguing and gripping debut.
Caite Dolan-Leach was brought up in a small town in the Finger Lakes and graduated from Trinity College in Dublin. Before turning her attention to fiction, she co-translated two novels and has written non-fiction. She has lived in Italy, France and South Africa, and now resides in Paris.
Two years ago, Ava ran away from a broken home and a toxic break-up. Now, an e-mail informs her that her twin sister Zelda is dead. Ana is sceptical of the news; it just seems to be another of Zelda's manipulative schemes and when she finds a series of clues left by her erratic sister, it leads her on a twisted scavenger hunt. Letter by letter, Ava unearths clues to her sister's disappearance and is forced to face her harrowing past, but not all the letters are easy to decipher…
Dead Letters, a gripping debut novel, is an intriguing puzzle of its own; a classic game of cat and mouse between two disconnected twins. Dolan-Leach keeps you guessing until the very end.
Look & Listen
Next Festival:

14–30 Aug 2021
Latest News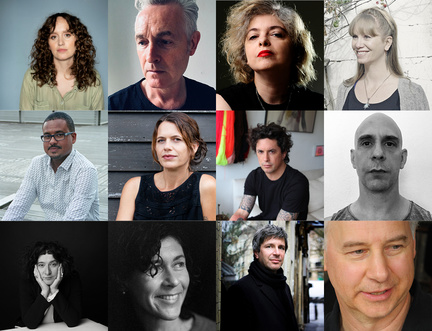 The International Booker Prize 2021: Shortlistee Events Announced