Candice Carty-Williams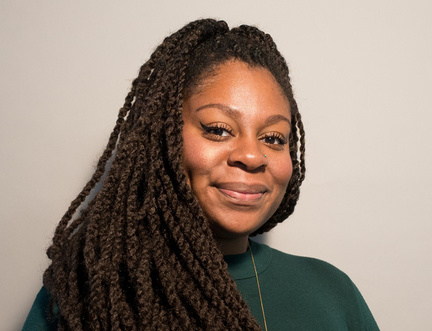 London-based Candice Carty-Williams is an author, book publisher and a self-confessed 'sometime journalist.'
After transitioning from media to book publishing in her early 20s, Cart-Williams created and launched the Guardian and 4th Estate BAME Short Story Prize in 2016 – which aims to find, champion, and celebrate Black, Asian, and minority ethnic writers.
Her debut novel Queenie has already made huge waves in the literary scene. Jojo Moyes and Kit de Waal count themselves among its many fans; it was named one of the most anticipated books of 2019 by Publisher's Weekly, Newsday and Woman's Day; and sparked a 13-way auction for the TV rights.
A darkly comic and unflinchingly raw depiction of a young woman trying to navigate her way in the world, Queenie is about identity, independence and carving your own path. Stuck between a boss who doesn't seem to see her, a family who don't seem to listen (if it's not Jesus or water rates, they're not interested), and trying to fit in two worlds that don't really understand her, it's no wonder she's struggling. She was named to be queen of everything. So why is she finding it so hard to rule her own life?
As well as publishing her stand-out debut novel in 2019, Carty-Williams also contributed a story to New Daughters of Africa, an anthology of writing by women of African descent edited by Margaret Busby. She is a Penguin Books Write Now mentor, contributes regularly to Refinery29, BEAT Magazine, Guardian Guide and i-D, and appears on BBC Radio 4.
Watch Carty-Williams introduce Queenie in this video courtesy of Waterstones - https://www.youtube.com/watch?v=1Bylk2eOPQc
Age 14+
Sunday 28 August 16:15 - 17:15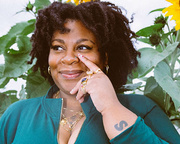 Book
Sunday 28 August 10:30 - 11:30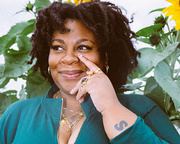 Book
Attend in person
Watch online
Captioned
Look & Listen
Find Events
Latest News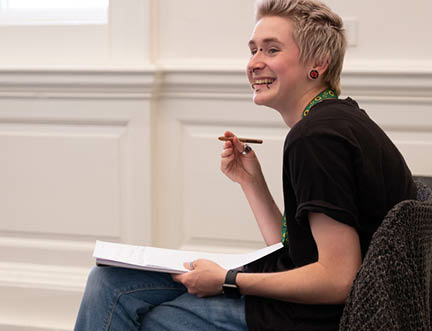 Announcing our Communities Programme and Citizen events this August