Chibundu Onuzo
She started writing at 17, had an agent by 18, signed with Faber at 19 and finished editing when she was 20. In 2011, the 21 year old Chibundu Onuzo's fierce determination paid off and her first novel, The Spider King's Daughter was finally published. As the youngest woman to be offered a two-book deal with Faber, one could be forgiven for smelling a gimmick, but one look at the reviews, and one glance over her words, paints a very different picture. This is a story with roots well beyond its years.
Nigerian Onuzo has always had a passion for the pen; as a child she used to type tales woven around the characters from American TV shows. But it wasn't until she moved with her family to the UK that her imagination really began to take flight – with thoughts drifting back to her homeland of Lagos, she knew where her Romeo & Juliet-style tale would be set. The city in Onuzo's story is one in a state of flux, its people torn between tradition and modernity, corruption and truth, love and family loyalty, so when Abike (the favourite daughter of one of Lagos' richest men) and a lowly hawker strike up an unlikely romance, dark revelations unravel to test their loyalties.
The Spider King's Daughter is longlisted for the 2012 Desmond Elliot Prize.
Look & Listen
Festival dates:

10-26 August 2019
Programme launch:
6 June 2019
Latest News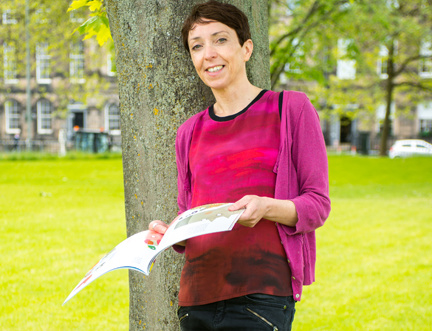 Book Festival's Children and Education Programme Director to Step Down