Harry Josephine Giles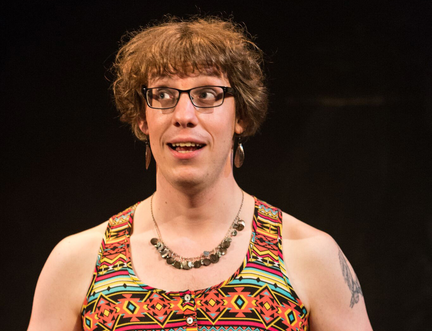 An engaging and versatile poet, performer, game-maker and creative mind whose work happens 'in the crunchy places where performance and politics get muddled up'.
Harry Josephine Giles is a performer, poet and, in the author's words, 'a general doer of things'. They grew up in Orkney, Scotland and now lives in Edinburgh. 'I make art about protest and protest about art and write about anything… my work generally happens in the crunchy places where performance and politics get muddled up.'
Harry Josephine's publication Tonguit published by Freight Books was shortlisted for the 2014 Edwin Morgan Poetry Award and the 2016 Forward Prize for Best First Collection. They founded Inky Fingers, a nationally-funded spoken word events organisation, co-directs the quarterly performance art platform ANATOMY at Summerhall in Edinburgh and is part of the collective behind the Forest Café, Edinburgh's open access arts space.
Harry Josephine's pamphlets Visa Wedding and Oam were published by Stewed Rhubarb. Sabotage Reviews said of Visa Wedding that it "seems to veer between an intellectual, formal severity and a desire to celebrate, a naughtiness that charms".

As a poet, Harry Josephine has toured North America, given feature performances at venues from the Bowery Poetry Club to the Soho Theatre; hosted events at festivals from StAnza to Edinburgh's Hogmanay, won multiple slams including the UK Student Slam (2008), the BBC Scotland Slam (2009), the Glasgow Slam (2010); and been published in journals including Magma, Gutter, PANK and New Writing Scotland. As a performer, their one-to-one show What We Owe was listed in the Guardian's Best of the Edinburgh Fringe round-up.
As a game-maker, Harry Josephine has designed games for Now Play This, Book Week Scotland and the Nevis Land Partnership. The Chinese Room, a game co-written with Joey Jones, came 5th in the 2007 international Interactive Fiction Competition, and a twine game Raik was featured in PC World, Rock Paper Shotgun and IndieGames.com.
Often the theatre, poetry and games get muddled together into hybrid forms in their highly creative work. And sometimes other things happen. Occasionally they write interactive fiction and sometimes appear as a rebel clown. Harry Josephine tweets too much. Gets enthusiastic about half the world and furious about the other half. Emails have too many exclamation marks in them.
Links for further exploration
A filmed interview with Freight Books about Tonguit
Interview with the Oxford Culture Review
Interview and poetry for the Mumble Words blog (2017)
Wednesday 18 August 16:00 - 17:00
Captioned
Tuesday 24 August 16:00 - 17:00
Look & Listen
Find Events
Latest News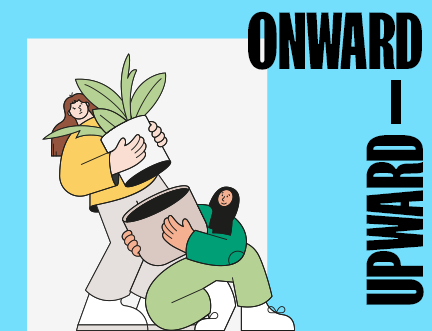 A year of transition and experimentation — the 2021 Book Festival closes