Juno Dawson
Juno Dawson is a multi award-winning author for young adults.
She grew up in West Yorkshire and worked for several years as a teacher, specialising in PSHCE, before becoming a journalist. She now contributes regularly to magazines, newspapers and broadcast news including the Guardian, Attitude Magazine, BBC Woman's Hour and Front Row.
In 2015, Juno announced her transition having previously lived as a gay man. She is a School Role Model for Stonewall and works with the charity First Story, which runs writing and storytelling workshops in underprivileged schools.
She has published a number of fiction and non-fiction books for young adults, many concerned with social issues affecting young adults today, including This Book is Gay (on being young and LGBTQ+), Mind Your Head (a guide to mental health for young people) and Clean (a novel centred around a girl rising from the lows of heroin addiction). In 2017, she released her first book for adults, a memoir called The Gender Games which was published to much acclaim.
Juno now lives in Brighton. She is currently curating a young adult anthology of LGBTQ+ writing called Proud, which is due for publication in early 2019.
Look & Listen
Next Festival:

14–30 Aug 2021
Latest News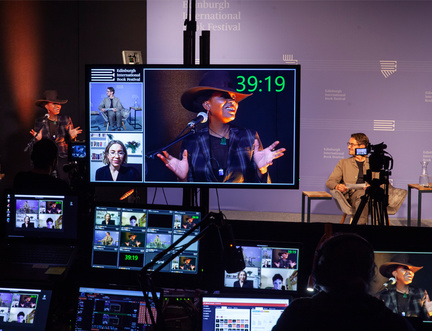 A New Chapter for the Book Festival