The 2014 Festival will take place from 9-25 August and the programme will be announced in June.
In the meantime, why not visit our Media Gallery to see highlights from past Book Festivals, including event recordings and photographs.
Jenni
Fagan ...
Scottish writer Jenni Fagan graduated from Greenwich University with the highest possible grade for a Creative Writing student. Since graduating she has worked for the Norfolk Blind Association as a creative writing tutor, been Lewisham Hospital's Writer in Residence, and built The Scold's Bridle, a large sculpture engraved with words written by young offenders and women in prison. As a published poet, Fagan has been twice nominated for the Pushcart Prize, shortlisted for the Dundee International Book Prize and been winner of host of awards from Scottish Screen, Peggy Ramsay and Arts Council England, to name a few. But it is her prose that is currently capturing the attention of the literati. Fagan's debut novel, The Panopticon, has met with high praise from former Poet Laureate-turned novelist Andrew Motion (who dubs Fagan 'the real thing') and has found itself on the Waterstone's 11 - the bookseller's pick of the best debut novels of 2012.
The story follows teen Anais Hendricks, a smart, funny and fierce child brought up through the Scottish care system and let down by just about every adult she has met. Finding herself in the Panopticon, a young offenders' institute built to observe its residents at all times, Anais realises she is once again the subject of a social experiment, and that true liberty is a privilege she may not be destined to possess. Fagan tells the Guardian that she was determined that the novel did not come across as a cliché: 'It was a book I really didn't want to write, because care is such a hot topic'. However, having grown up in the care system herself, Fagan's voice is one of assured authority, 'I was really interested in creating a female character that was very strong and smart but also quite conflicted… She is aware of the context of her life. Kids in care at the age of 15 and 16 are very vulnerable – things could go one way or another for them.' This is a poignant, perceptive and powerful work from an author destined to be a household name in Scottish literature.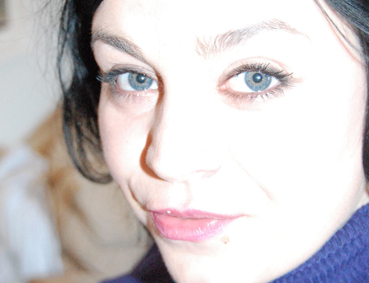 Related Books
You can buy these books from our bookshops during the festival subject to availability
© The Edinburgh International Book Festival Ltd
Registered in Scotland 79939
Registered as a charity in Scotland SC010120
Registered office: 5a Charlotte Square, Edinburgh, EH2 4DR
off:500:84000