Jing-Jing Lee
Singaporean-born author Jing-Jing Lee only began pursuing writing fulltime when she moved to Europe in her early 20s.
In 2011, Jing-Jing Lee gained a Masters of Studies in Creative Writing from the University of Oxford and has since released the novella If I Could Tell You and her debut poetry collection And Other Rivers. Her poems and short stories have been published in various journals and anthologies, including Ceriph, Poetry Quarterly, Quarterly Literary Review Singapore, and Moving Words 2011: A Poetry Anthology.
Her powerful debut novel How We Disappeared is set in the author's birth country of Singapore, and weaves together two timelines and two very big secrets. In the midst of World War Two, seventeen-year-old Wang Di is bundled into the back of a troop carrier and shipped off to a Japanese military brothel; the experience of which still haunt her 60 years later. In the year 2000, twelve-year-old Kevin is determined to find out the truth – wherever it might lead – after his grandmother makes a surprising confession on her deathbed, one she never meant Kevin to hear, setting in motion a chain of events he could never have foreseen.
Described as an "unforgettable image of how women were silenced and disappeared by both war and culture" by Xinran (author of The Good Women of China), How We Disappeared is partly based on the experiences of Lee's great-grandfather.
Jing-Jing Lee currently lives in Amsterdam, where she is working on her second novel.
Look & Listen
Festival dates:

15–31 Aug 2020

Programme launch:

end of July
Latest News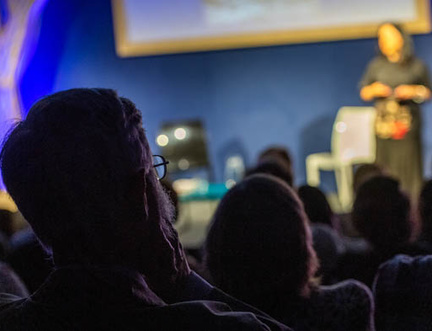 Book Festival to Present Online Festival in August 2020