Laurent Binet
Laurent Binet is the latest intellectual maverick to win the 2010 Prix Goncourt du Premier Roman. His masterpiece, HHhH traces the events and persons involved in Operation Anthropoid, the plot to assassinate Reinhard Heydrich, a Nazi henchman who earned a plethora of nicknames from 'the Butcher of Prague' and 'the man with the iron heart' to 'HHhH', a quip he supposedly circulated around Germany himself, an acronym for Himmlers Hirn heisst Heydrich (Himmler's brain is named Heydrich).
Although the protagonists of the story are Heydrich and his assassins Jozef Gabčík and Jan Kubiš, there is a metafictional dimension to the tale; the literal voice of Binet himself, relating the process of researching and writing the novel. When asked by the Guardian's Killan Fox whether the voice of Laurent Binet in the text was indeed his own, he reveals: 'He is absolutely identical. When I was a student I was always annoyed by the teachers telling me you have to make the distinction between the author and the narrator… I wanted to tell the true story, including my own story.'
Parisian Binet studied literature at the University of Paris where he now lectures on French literature. He is also the chronicler of French President François Hollande, and his next work will document Hollande's successful presidential election campaign.
Look & Listen
Find Events
Latest News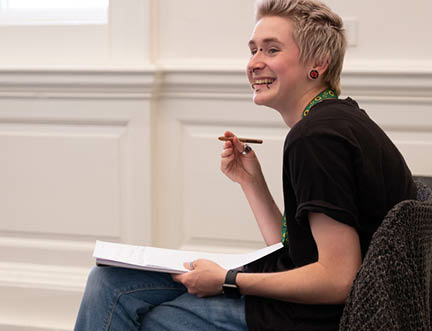 Announcing our Communities Programme and Citizen events this August