Niviaq Korneliussen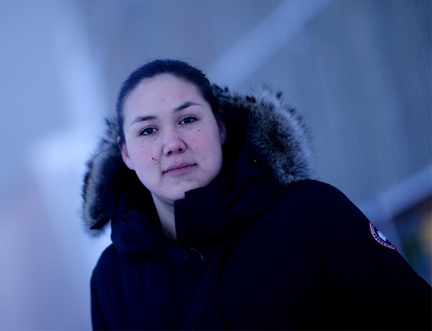 Greenland hasn't always been known for its literary output but Niviaq Korneliussen has certainly put the country on the map with her debut novel Crimson.
Originally published in Greenlandic in 2014 – a feat rare in itself, considering the majority of books available in Greenland are written in Danish – Korneliussen's Crimson (originally published as Homo Sapienne) is paving the way for a new generation of Greenlandic writers to branch out of their native country.
Particularly, Korneliussen is providing a voice for Queer authors globally. In fact, the New Yorker described Korneliussen as "young queer writer who became Greenland's unlikely literary star." Even more impressively, Korneliussen translated the original novel from Greenlandic to Danish, while the English translation has been skilfully executed by Anna Halager.
Korneliussen studied Psychology at Aarhus University in Denmark, although she had always aspired to be a writer. In 2012 she won a short-story competition for young writers, organised by several organisations including Greenland's Central Library. Following her win, she received a three-month grant from the Greenlandic government in 2014, which was used to produce Crimson.
The novel traces the story of young Greenlandic local Fia. She has just broken up with her long-term boyfriend and fallen in love with Sara; yet Sara is in love with Ivik, who struggles with gender dysmorphia and is holding on to a deep secret. Then there is Inuk, who also has something to hide, and Arnaq the party-queen, who pulls the strings of manipulation. Weaving through restlessness, depression, love and queer experiences, Crimson tells the story of Greenlanders in a unique and challenging way.
Read Korneliussen;s full The New Yorker interview here - https://www.newyorker.com/books/page-turner/the-young-queer-writer-who-became-greenlands-unlikely-literary-star
Look & Listen
Festival dates:

15–31 August 2020

Programme launch:

June 2020
Latest News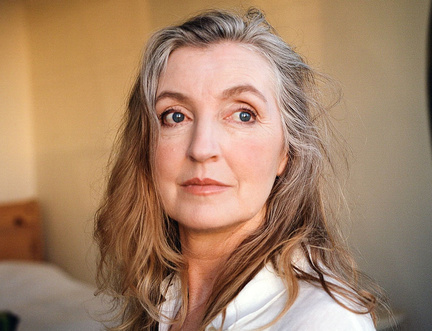 Scottish Launch for Rebecca Solnit's Powerful Memoir