Pierre Jarawan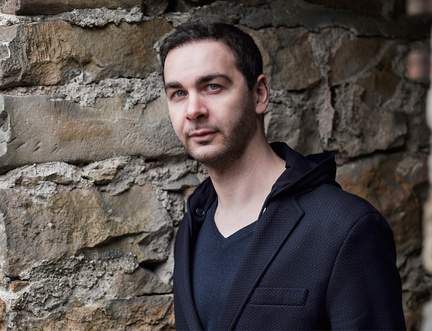 How does one of Germany's most successful slam-poets come to write a debut novel that has been described as "a masterwork" by New Books in German?
Born in Jordan to a Lebanese father and German mother, following his parent's fleeing civil war in Lebanon during the mid-80s, Pierre Jarawan moved with his family to Germany (where he still lives) when he was three.
Jarawan began writing from the age of thirteen, inspired by his father's bedtime stories, and has since forged a career as a poet, stage writer and now novelist. He has won multiple awards for his slam-poetry, including becoming the international German-speaking champion in 2012, and has presented the Isar Slam - Munich's biggest regular poetry slam at Club Ampere – since 2013.
The Storyteller is his classy debut novel, which has recently been translated to English by Sinéad Crowe and Rachel McNicholl from its 2016 original.
Samir has left the safety and comfort of his family's adopted home in Germany for volatile Beirut in an attempt to find his missing father. His only clues are an old photo and the bedtime stories his father used to tell him. The Storyteller follows Samir's turbulent search for Brahim, the father whose heart was always yearning for his homeland, Lebanon, and pulls away the curtain of grim facts and figures to reveal the intimate story of an exiled family torn apart by civil war and guilt.
Jarawan received the City of Munich literary scholarship (the Bayerische Kunstförderpreis) for The Storyteller, which has since become a bestseller in Germany and the Netherlands. He is currently working on his second novel.
Watch a trailer for The Storyteller, presented by Pierre Jarawan, here - https://www.youtube.com/watch?v=vyQa_zHtk0Y
Look & Listen
Festival dates:

15–31 Aug 2020

Programme launch:

end of July
Latest News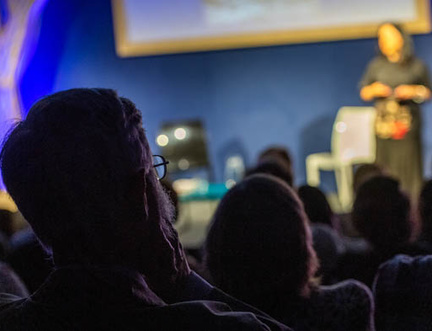 Book Festival to Present Online Festival in August 2020