Simon Lelic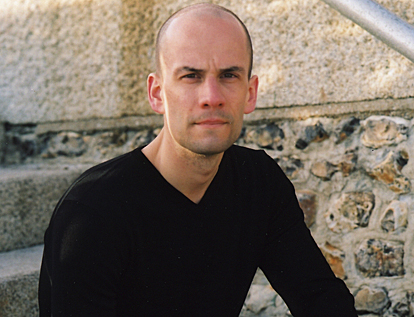 British writer Simon Lelic has a BA Hons degree in History and an MA in European Studies from the University of Exeter, studying in Poland for four months where he was awarded a Magistar in Sociology by the Jagiellonian University in Krakow. After earning a postgraduate qualification in journalism, he worked as a journalist in London for eight years, his work often focusing on information technology. His debut novel Rupture (2010) is a stunning entrance onto the literary scene: it opens with a high school massacre. It is far from a mindlessly violent work, however, and has been described as 'artfully offering a range of perspectives on the events leading up to the fatal day, Lelic manages to make the murderer sympathetic as he sensitively explores the varying degrees of responsibility for the tragedy borne by others whose response to bullying was inadequate. This deeply human and moving book heralds a bright new talent'. At present, Lelic is a married father of two, a karate black belt, and the manager of his own import-export business.

Watch him discussing his novel Rupture and reading from his work, or read his A-Z interview.
Lelic's novel Rupture was in the running for our inaugural Readers' First Book Award in 2010. Each year, every one of the debut novels, novellas and short story collections appearing in our adult programme is entered into our First Book Award, and the winner is chosen by a public vote enabling readers to champion new fiction by voting for their favourite. Details of which authors are in the running for the award each year are announced here on our website when the Book Festival programme is launched in June.
Look & Listen
Find Events
Latest News
Unique Funding Partnership Backs Edinburgh Festivals' Ambitions for Wider Reach