A Kid's Life in the Aztec Age with Chae Strathie
Age 7-9
Tue 31 Aug 12:45 - 13:15
The New York Times Theatre (in Sculpture Court)
Watch online
Pay what you can to watch online. Available to watch any time.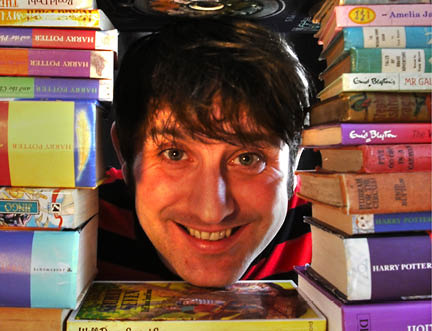 Would you eat slugs, tadpoles, frogs or maggots? No?! Then you should be glad you didn't live in the Aztec age. Step into the past with Chae Strathie as he shows you exactly what life was like for a kid in the Aztec world in this fascinating, and sometimes gross, event full of songs, dancing, drawing, puppets and more!
This event is live and has been created especially for school pupils for our Baillie Gifford Schools Gala Day, but it's also enjoyable for children and families to watch.
Categories: History
---
Learning resources
Head to our Learning Site now for exciting learning resources to accompany this event.