Adventuremice! with Sarah McIntyre & Philip Reeve
Suitable for age 5 - 7
Wed 23 Aug 10:00 - 10:45
Baillie Gifford Sculpture Court
This event had been created especially for schools, but is open for anyone to watch and enjoy online.
Watch online
Pay what you can to watch online. Available to watch any time.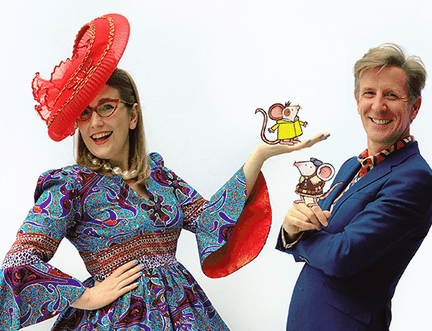 Looking for adventure? Join co-author legends Philip Reeve and Sarah McIntyre as they introduce you to a tiny mouse named Pedro who sets off to see the world and meets the brave and daring Adventuremice! Does he have what it takes to join their team and help protect the Mouse Islands when danger looms? Learn how to draw Pedro, hear more about his adventures, and join Philip and Sarah on a discovery tour of the Mouse Islands – some of which have never been explored before!
---