Alan Warner: Confessions of a Rock Groupie
Thu 19 Aug 11:30 - 12:30
The New York Times Theatre (in Sculpture Court)
Watch online
Pay what you can to watch online. Available to watch any time.
Attend in person
The New York Times Theatre (in Sculpture Court)
£14.00 [£12.00]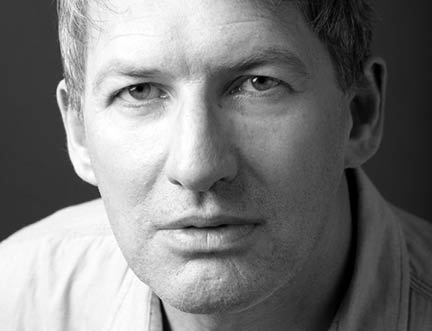 1970s England – the days of glam rock, then punk rock; of Multi-Coloured Swap Shop and Branston Pickle. This is the period Alan Warner sets his novel Kitchenly 434. The place: a remote country house owned by one of the world's best-known rock stars, Marko Morrell. The protagonist: an ageing groupie who looks after Marko's house while he is elsewhere. This bucolic setting forms the backdrop for a novel that canters between farce and tragicomedy. But behind the comic capers there is a morality tale – the story of a man trading on his delusions and careering towards some potentially unforgiveable mistakes. In this, the Oban-born author's eighth novel, Warner builds on some of the superb characterisations of young women familiar from Morvern Callar and The Sopranos and adds a dollop of pathos in the form of a central male character who elicits sympathy despite his best efforts to make our skin crawl. We welcome Warner to talk about his masterful scene setting and his antihero of Kitchenly Manor with V&A Dundee Director Leonie Bell.
This is a live event, with an author Q&A. If buying a ticket to watch the event in-person, the author will take part remotely and you'll see them on a large screen in the venue. The interviewer is on stage in the venue.
Categories: Fiction, How We Live, Humour/Satire, Music, Scottish Fiction
---