Alice Blackwell & Barbara Henderson: Artifacts and Fiction
Age 8+
Thu 19 Aug 10:15 - 11:00
Castle View Studio
Watch online
Pay what you can to watch online. Available to watch any time.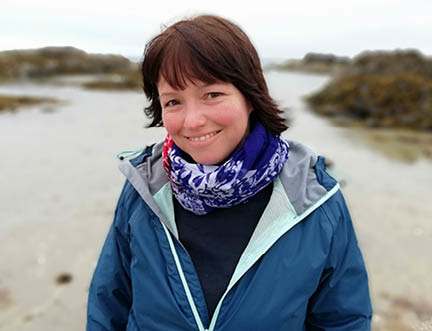 Be catapulted back in time to the Viking Age with this thrilling new historical adventure story from one of Scotland's finest children's authors, Barbara Henderson. In The Chessmen Thief we meet 12 year old Kylan, a Viking slave who helped carve the Lewis chess pieces. When Kylan gets the chance to return to the Isle of Lewis where they were originally crafted, the chess pieces become his only chance of survival. After a reading from the novel and giving some writing tips, Barbara is joined by Dr Alice Blackwell, Senior Curator of Medieval Archaeology and History, and the person who looks after the real-life chess pieces on display in the National Museum of Scotland. Barbara and Alice will be talking to Steve Brusatte, author of The Age of Dinosaurs. Join us to hear them talk about how these incredible medieval artifacts still spark the imagination of so many.
This is a live event, with an author Q&A. After the event, Barbara Henderson will be doing an in-person book signing on the Festival site.
Categories: Fiction, History, Sci-Fi/Fantasy, Travel/Adventure
---