Alison Watt with Andrew O'Hagan: The Joy of Influence
Tue 24 Aug 11:30 - 12:30
The New York Times Theatre (in Sculpture Court)
Watch online
Pay what you can to watch online. Available to watch any time.
Attend in person
The New York Times Theatre (in Sculpture Court)
£14.00 [£12.00]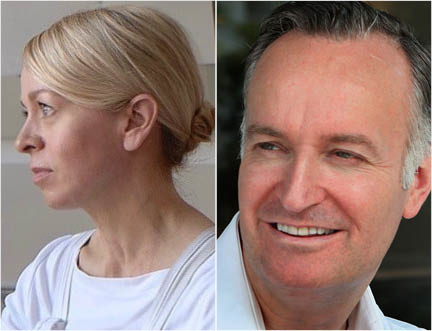 Alison Watt is one of Scotland's best-known living artists, renowned for her paintings of human figures and more recently for her intimate depictions of the folds in fabrics and draperies. With titles such as Phantom and Aware, these evoke the human body even in its absence. Watt has often spoken about the influence on her work by other artists, and now she has produced an exhibition for the Scottish National Portrait Gallery featuring paintings made in response to the art and practice of 18th century Scottish artist Allan Ramsay. In the catalogue for the show, novelist Andrew O'Hagan has written a story, Affinity, which acts as a fascinating companion piece to Watt's work. A long-standing friend of Watt, O'Hagan has himself spoken about the importance of artistic influences on his own work, drawing from the worlds of film, music and art among other things. Today Watt and O'Hagan share the Edinburgh stage to discuss the joy of influence.
This is a live event with an author Q&A. Authors and participants will be on stage, in the venue.
Categories: Art/Design/Photography, Fiction, Film/TV/Media, How We Live, Music, Scottish Interest
---