Anders Frang & Jonathan Meres: The Little Bat Who Was Afraid of the Light
Age 3+
Wed 25 Aug 10:00 - 10:45
Baillie Gifford Theatre (in West Court)
Watch online
Pay what you can to watch online. Available to watch any time.
Attend in person
Baillie Gifford Theatre (in West Court)
£5.00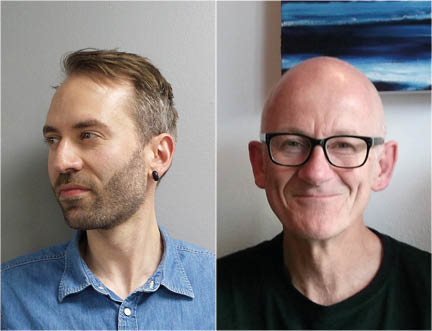 It is morning and Little Bat, Big Bat and Middle Bat are getting ready to go to bed, but Little Bat is feeling nervous. What is that mysterious, dark, bat-like shape which keeps following him around? Could it be... the Bogey Bat?! The World of Norm author Jonathan Meres invites you to conquer your fears and fly into his batty new picture book, Scaredy Bat. He'll be appearing live from our studio in Edinburgh, with illustrator Anders Frang joining the fun virtually to show how he creates his quirky animal illustrations, in this interactive event with live stories, live drawing and maybe even live singing!
This is a live event. If buying a ticket to watch the event in-person, the author will be on stage, and the illustrator will take part remotely and you'll see them on a large screen in the venue. After the event, Jonathan Meres will be doing an in-person book signing on the Festival site.
Categories: Illustration, Music
---