Charles Yu: Smashing Hollywood Stereotypes
Sun 29 Aug 20:15 - 21:15
Castle View Studio
Watch online
Pay what you can to watch online. Available to watch any time.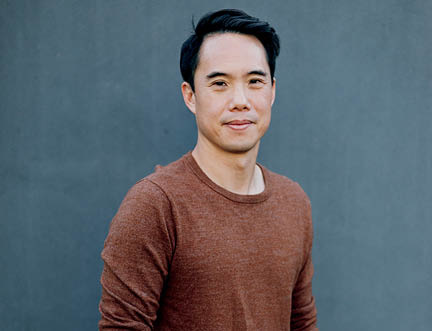 What does it take for an actor to attain the status that gives them the tag of 'Special Guest Star' in a TV series? It takes something extra – and particularly so if you are an actor of Asian heritage, trying to break through in Hollywood. Charles Yu, an HBO scriptwriter by day, has written the spellbinding novel Interior Chinatown, which focuses on this very issue as Willis Wu finds himself too often in the infuriating role of 'Background Oriental Male'. Appropriately, the novel itself takes the form of a screenplay, but often breaks into a more novelistic format – a treatment so successful it won this year's National Book Award for Fiction in America, with the judges describing it as 'by turns hilarious and flat-out heartbreaking'. To celebrate the launch of his novel in the UK, Yu has worked with the Book Festival to create an event featuring actors who perform sections of the book, while Yu discusses its ingenious structure and the rigid racial hierarchies its everyman hero confronts with critic and author Stuart Kelly.
This is a live event, with an author Q&A.
Categories: Fiction, Film/TV/Media, Race
---