Daisy Lafarge & Evie Wyld: Strong Female Lead
Fri 27 Aug 13:00 - 14:00
Baillie Gifford Theatre (in West Court)
Watch online
Pay what you can to watch online. Available to watch any time.
Attend in person
Baillie Gifford Theatre (in West Court)
£14.00 [£12.00]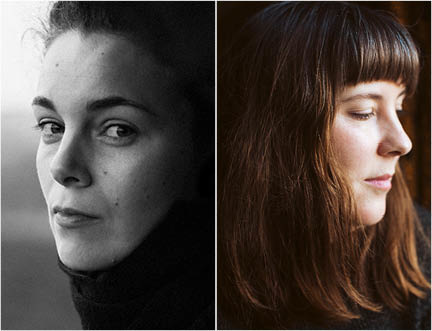 Evie Wyld won the Stella Prize – Australia's version of the Women's Prize – for her modern gothic novel The Bass Rock earlier this year, a tale of how violence and power has been wielded against women across centuries and in different guises to isolate or harm them. In her acceptance speech, Wyld said she saw that what binds women together is common experience. 'The problem is it's not a monster,' she said, 'it's part of the fabric of everything.' Women contort themselves in many ways in order to survive: changing the way they look, how they act, or use public and domestic spaces. This is as true now as ever. It is a theme that is also explored in Daisy Lafarge's compelling debut novel, Paul, an exploration of the messy and devastating power imbalances in relationships. Today, Lafarge and Wyld speak to freelance producer and director of Push the Boat Out poetry festival Jenny Niven, about their two exquisite catalogues of isolation, distance and power.
This is a live event, with an author Q&A. If buying a ticket to watch the event in-person, some of the participants of this event will be on stage, and some will take part remotely and you'll see them on a large screen in the venue. After the event, Daisy Lafarge will be doing an in-person book signing on the Festival site.
Categories: Fiction, Gender/Sexuality, How We Live, Women/Feminism, World Voices
---