THE INTERNATIONAL BOOKER PRIZE WINNERS EVENT
David Diop & Anna Moschovakis: Winners of the 2021 International Booker Prize
Thu 19 Aug 16:00 - 17:00
Baillie Gifford Theatre (in West Court)
Watch online
Pay what you can to watch online. Available to watch any time.
Attend in person
Baillie Gifford Theatre (in West Court)
£14.00 [£12.00]
Sponsored by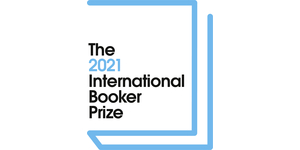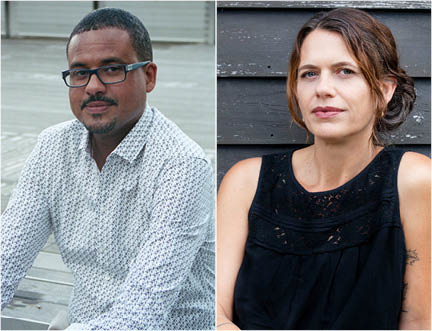 Sponsored by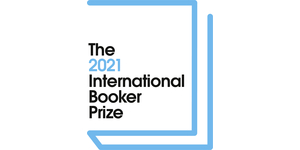 French-Senegalese author David Diop, whose At Night All Blood Is Black has won this year's International Booker Prize, joins us with translator Anna Moschovakis to discuss their unforgettable short novel. In a story set in the French trenches of the First World War, Diop conjures up a picture of fresh hell, and takes his lead character into the heart of it. The narrator, Alfa Ndiaye, is a Senegalese man fighting as an African legionnaire for the French. Traumatised by having watched his friend die an agonising death, Ndiaye responds by turning himself into a killing machine. At first, his French superiors are happy for him to 'play the savage' but before long his killing strikes fear even into his fellow soldiers' hearts. Diop spent much of his childhood living in Senegal and this novel is grounded in the worldview of Senegal's Wolof people. From within this frame of reference, Diop explores whether the colonial image of African brutality actually begets violence. Chaired by Historian of Slavery and Memory of Enslavement and Vice President of the Royal Historical Society, Professor Olivette Otele.
This is a live event, with an author Q&A. The authors are taking part remotely; if buying a ticket to watch the event in-person, you'll watch them on a large screen in the venue. The interviewer is on stage in the venue.
Categories: European Fiction, Fiction, History, War/Terrorism, World Voices
---