David Grossman with Elif Shafak: Duty or Love?
Thu 19 Aug 13:15 - 14:15
Castle View Studio
Watch online
Pay what you can to watch online. Available to watch any time.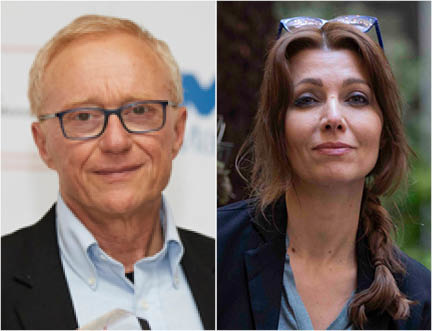 According to writer Juan Gabriel Vásquez, 'Nobody can see the political in the personal like David Grossman. He is an interpreter of hearts and an investigator of social forces. Every book he writes is a revelation.' Inspired by the true story told to him by a confidante, Grossman's latest novel, More Than I Love My Life, is a remarkable exploration of the lives of three generations of women in one family. A sweeping story about the power of love and loving with courage, it is driven by a faith in humanity even in our darkest moments, and asks us to confront our deepest held beliefs about a woman's duty to herself and to her children. Grossman's previous book – the International Booker Prize-winning Horse Walks Into a Bar – was a discomforting examination of guilt and absolution and Grossman writes clear-eyed stories of treachery and morality like no other writer. Grossman joins us live from Jerusalem today in conversation with Elif Shafak.
This is a live event, with an author Q&A.
Categories: Family, Fiction, How We Live, World Voices
---