David Hendy: 100 Years of the BBC
Wed 17 Aug 13:00 - 14:00
Baillie Gifford Sculpture Court
Watch online
Pay what you can to watch online. Available live, then on-demand after the event.
Attend in person
Baillie Gifford Sculpture Court
£14.00 [£12.00]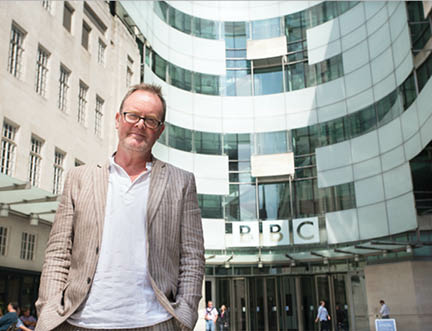 Media historian David Hendy looks back on a century of hustle and bustle at a defining cultural institution. The BBC: A People's History delves into the archives to share the stories of typists and runners, presenters and foreign correspondents from the corporation's radical beginnings, through the war, into ubiquity. Vivid characters and extraordinary anecdotes are shared with Sam Knight to mark Auntie's 100th birthday.
Categories: Film/TV/Media, History
---