Discover a World of Wildlife with Neal Layton
Age 5-7
Tue 31 Aug 12:15 - 12:45
Castle View Studio
Watch online
Pay what you can to watch online. Available to watch any time.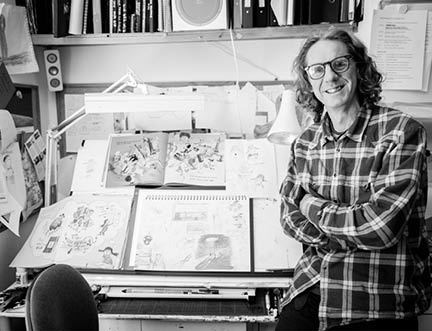 All over the world, animals and plants are disappearing, and it's a big problem. But you can help to make things better! Author, illustrator and environmentalist Neal Layton shows you how every plant and animal on Earth is part of an amazing web of life and will get you excited about how YOU can keep our planet bursting with energy.
This event is live and has been created especially for school pupils for our Baillie Gifford Schools Gala Day, but it's also enjoyable for children and families to watch.
Categories: Environment/Nature
---
Learning resources
Head to our Learning Site now for exciting learning resources to accompany this event.