Eimear McBride: Disgust
Thu 26 Aug 16:00 - 17:00
Baillie Gifford Theatre (in West Court)
BSL Interpreted
Watch online
Pay what you can to watch online. Available to watch any time.
Attend in person
Baillie Gifford Theatre (in West Court)
£14.00 [£12.00]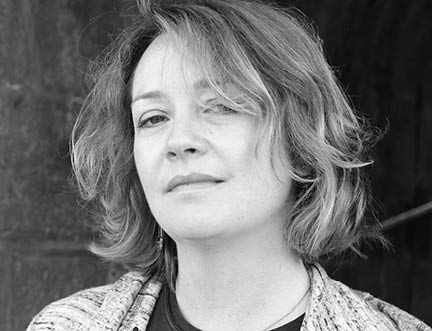 'Women are really angry. I am… I do feel a really deep, burning sense of injustice at the way women are treated in our world and I want to write about that.' So said Eimear McBride in a recent interview and she has seen through that impulse with a brilliant first work of non-fiction. Over recent years Profile Books has teamed up with the Wellcome Collection to publish a series of astute books that explore health and human experience. The latest of these comes from McBride with a no-holds-barred essay on the forces of disgust and objectification that control and shame women. From playground taunts of 'virgins are frigid', to ladette culture, and the arrival of 'ironic' porn, Something Out of Place charts the prejudicial messaging that has played out in the past and still surrounds us today. McBride has built a loyal audience for her inventive, multi award-winning novels including A Girl Is a Half-Formed Thing, and we are thrilled to welcome her back.
This is a live event, with an author Q&A. If buying a ticket to watch the event in-person, the author will take part remotely and you'll see them on a large screen in the venue. After the event, Eimear McBride will be doing a virtual book signing via Zoom. Buy her book in our online Festival Bookshop and select 'Meet The Author' to book your place.
Categories: Gender/Sexuality, Health/Wellbeing, How We Live, Women/Feminism, Words/Reading
---