Flash Forward with Femi Fadugba, Ben Oliver & Jonathan Stroud
Age 14+
Wed 25 Aug 10:15 - 11:00
Castle View Studio
Watch online
Pay what you can to watch online. Available to watch any time.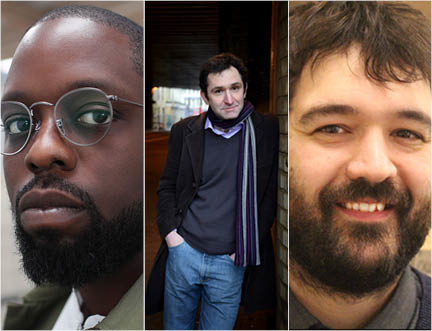 Fictionalising the future can be a brilliant way to help us reflect on and process uncomfortable issues in the present day, and in this event you get to meet three authors who help you to do just that. From a world where climate disaster has transformed London into a lagoon; to a prison ruled by all-powerful AI; to Peckham, where two teenagers transcend time and worlds to undo violence in this one. Discover what shaped these futuristic stories, and the authors' own journeys to becoming writers. Femi, Ben and Jonathan will be in conversation with Ann Landmann, Director of Cymera, Scotland's Festival for Science-Fiction, Fantasy and Horror writing.
This is a live event, with an author Q&A.
Categories: Fiction, Sci-Fi/Fantasy, Young Adults
---
Learning resources
Head to our Learning Site now for exciting learning resources to accompany this event.