Gideon Rachman, Andrew Wilson & Lea Ypi: Follow the Leader
Thu 25 Aug 20:00 - 21:00
Baillie Gifford West Court
Watch online
Pay what you can to watch online. Available live, then on-demand after the event.
Attend in person
Baillie Gifford West Court
£14.00 [£12.00]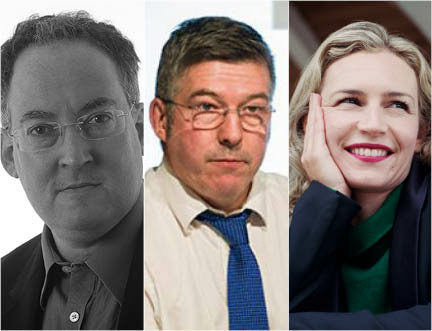 Putin, Trump, Erdogan. Why are authoritarian leaders on the rise? Our panel explores their impact on the lives of citizens. Prize-winning journalist Gideon Rachman surveys leadership cults across the globe in The Age of the Strongman; Eastern Europe expert Andrew Wilson examines Aliaksandr Lukashenka's grip on power in Belarus in his updated history, Belarus: The Last European Dictatorship. And Lea Ypi's Free gives a prize-winning account of growing up in Stalinist Albania.
Supported by the Turtleton Charitable Trust
Categories: Brexit/Europe, How We Live, Politics, World Affairs, World Voices
---