Jackie Kay: My Libidinous, Raunchy, Fearless Blueswoman
Thu 26 Aug 20:30 - 21:30
The New York Times Theatre (in Sculpture Court)
Captioned
Watch online
Pay what you can to watch online. Available to watch any time.
Attend in person
The New York Times Theatre (in Sculpture Court)
£14.00 [£12.00]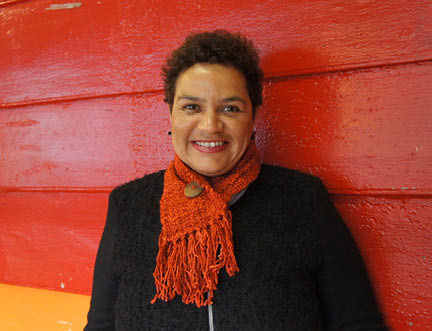 'Bessie Smith showed me the air and taught me how to fill it.' And Janis Joplin was certainly not the only person who fell in love with the Tennessee blues singer's unforgettable voice. As a young Black girl growing up in Glasgow, Jackie Kay found in Bessie not only an inspiring singer but a complex, sensuous, extravagantly generous woman with whom she could identify. Now of course, Kay has gone on to become one of the best-respected British poets of her generation, herself an inspiration to others. She joins us to discuss her extraordinary book, Bessie Smith. It is as much a quest for emotional truth as for biographical fact, mixing poetry and prose, historical record and fiction. At times Kay enjoys imagining what the singer might have thought, or speculates about the contents of the trunk in which she kept her most beloved possessions. It all adds up to a towering monument to one of the 20th century's most influential singers. Kay explains her unusual approach, while acclaimed jazz and blues vocalist Suzanne Bonnar sings some of Bessie Smith's best-loved songs. This event is chaired by artist, feminist and co-founder of the Glasgow Women's Library Adele Patrick. 
This is a live event with an author Q&A. Authors and participants will be on stage, in the venue.
Categories: Biography/Memoir, Fiction, Gender/Sexuality, LGBTQI+, Music, Poetry/Spoken Word, Race, Scottish Interest, Women/Feminism
---