Julian Aguon & Nina Mingya Powles: Making Environmental Politics Personal
Sun 15 Aug 14:15 - 15:15
Castle View Studio
Watch online
Pay what you can to watch online. Available to watch any time.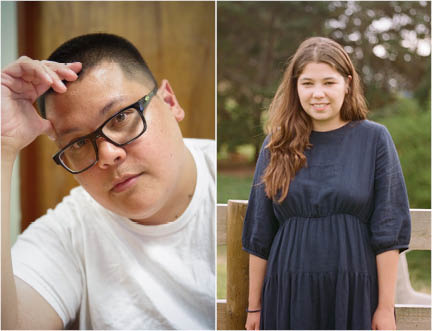 Julian Aguon has witnessed first-hand the impact of globalisation and colonialism on the island of Guam in the Western Pacific. In a bid to support the struggles of peoples across Oceania, the human rights lawyer has founded Blue Ocean Law, working at the intersection of Indigenous rights and environmental justice. The Properties of Perpetual Lights is a memoir-cum-manifesto featuring searing analyses of a range of issues including American nuclear weapons deployment and non-consensual medical experiments in the region. He joins us today by video link from Guam to discuss his life and work. Alongside him is Nina Mingya Powles, a writer and publisher from Aotearoa New Zealand, who recently won the inaugural Nan Shepherd Prize for Nature Writing. As part of the Prize, Scottish publisher Canongate is publishing a book of her writing, Small Bodies of Water, which mixes memoir with beautiful portrayals of the natural world in a series of luminous essays that move from London to Shanghai and Malaysia. Both writers bring a fascinating perspective on a world where the personal and the political intertwine.
This is a live event, with an author Q&A.
Categories: Biography/Memoir, Environment/Nature, How We Live, Human Rights, Politics, World Affairs, World Voices
---